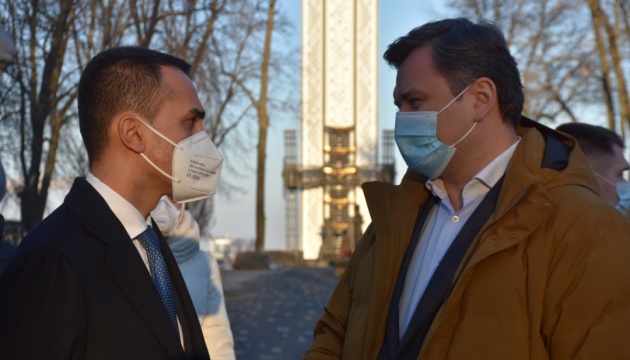 Italy's foreign minister arrives in Kyiv
Minister of Foreign Affairs and International Cooperation of Italy Luigi Di Maio has started his visit to Ukraine.
"Glad to welcome my Italian counterpart Luigi Di Maio in Kyiv. We started his important visit with visiting National Museum of the Holodomor Genocide. Ukraine works to ensure that Stalin's genocide against Ukrainians receives a wide international recognition, including in Italy," Minister of Foreign Affairs of Ukraine Dmytro Kuleba posted on Twitter.
Luigi Di Maio plans to visit Moscow on February 16, immediately after his visit to Kyiv.
ol