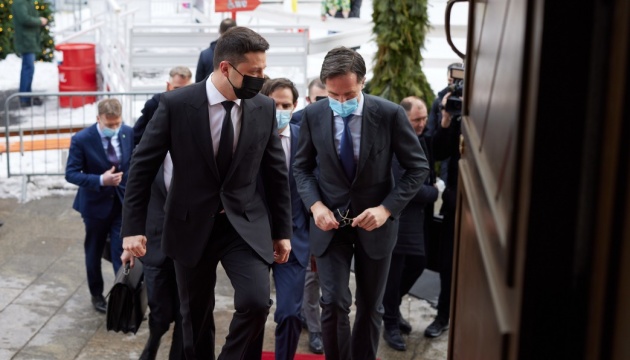 Netherlands ready to provide cyber assistance to Ukraine
The Netherlands is ready to provide technical cyber assistance to Ukraine and is interested in cybersecurity cooperation.
This is underscored in the joint statement by President of Ukraine Volodymyr Zelensky and Prime Minister of the Kingdom of the Netherlands Mark Rutte, published on the website of the President of Ukraine.
"Following the cyberattack against Ukraine on 14 January, the Netherlands stands ready to provide technical cyber assistance to Ukraine. The two leaders expressed their interest in advancing cooperation on cyber issues as well as on other matters of mutual concern in the face of the contemporary challenges, including hybrid threats and fight against disinformation," reads the document.
As reported, on the night of January 14, hackers massively attacked the websites of the Ukrainian government agencies: the Ministry of Education and Science, the Ministry of Foreign Affairs, the Ministry of Sports, the Ministry of Energy, the Ministry of Agrarian Policy and Food, the Ministry of Veterans Affairs, the Ministry of Environmental Protection, the State Emergency Service, and the State Treasury. The Security Service of Ukraine assured that there no personal data was leaked as a result of the hacker attack. The operation of websites is already restored.
ol