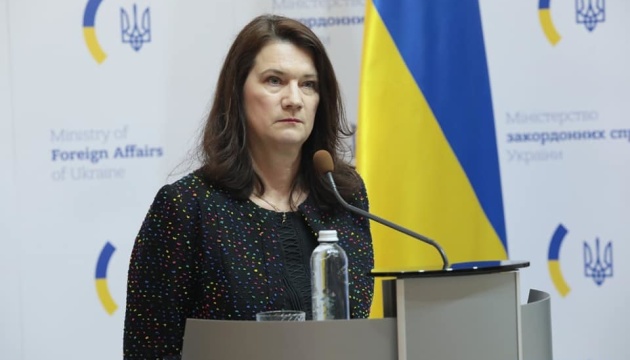 Sweden has no plans to evacuate its embassy staff from Kyiv
Sweden does not currently plan to evacuate family members and staff of the Embassy of Sweden in Kyiv.
Minister of Foreign Affairs of Sweden Ann Linde made a corresponding statement during a phone conversation with Minister of Foreign Affairs of Ukraine Dmytro Kuleba, the press service of the Ministry of Foreign Affairs of Ukraine informs.
"The conversation took place amid active diplomatic efforts to strengthen the security of Ukraine and Ukrainian citizens against the background of aggressive actions of the Russian Federation,"
Kuleba informed the foreign minister of Sweden in detail about the current security situation near the state border and in the temporarily occupied territories of Ukraine, massive Russian disinformation, and Russia's efforts to undermine the economic and financial stability of Ukraine.
Linde reaffirmed Sweden's unwavering support for Ukraine's sovereignty and territorial integrity, and its commitment to the principle of "no decisions about Ukraine without Ukraine."
She also assured Kuleba of her active support for the implementation of a comprehensive package to deter Russia from aggressive plans against Ukraine and Europe in general. In this context, the ministers discussed the issue of new EU sanctions against Russia.
The parties paid special attention to additional steps to oppose the negative impact of Russian hybrid aggression on Ukraine's economy.
ol