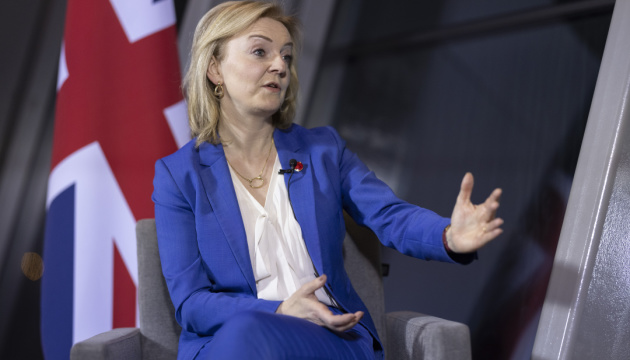 British Foreign Secretary to visit Ukraine this week
Liz Truss, Britain's Foreign Secretary, will pay a visit to Ukraine this week.
The head of the British Foreign Office announced her trip on Twitter, Ukrinform reports.
The purpose of the visit will be to show support for Ukraine, according to her tweet.
British Prime Minister Boris Johnson, who is considering significant deployments of troops, warships, and fighter jets in Eastern Europe to counter Russia's hostile actions, is also expected to visit Ukraine this week and have a phone call with Russian President Vladimir Putin to try to accelerate diplomatic efforts to resolve the crisis.
Johnson is considering doubling the number of British troops deployed to strengthen Europe's borders, as well as sending high-speed aircraft, warships, and military specialists. According to the British PM, nothing is ruled out in his country's efforts to help Ukraine, while deploying British troops on the ground is unlikely.
As reported earlier, Russia continues to accumulate military units in the temporarily occupied territories of Ukraine and near Ukraine's borders. The Kremlin is trying to use this military buildup to blackmail the United States and NATO and puts forward an ultimatum to ensure NATO renounces its security policy and doesn't expand eastward. The Kremlin has publicly threatened to take measures of "military and military-technical nature" should the Alliance turn down Russia's proposals.
im