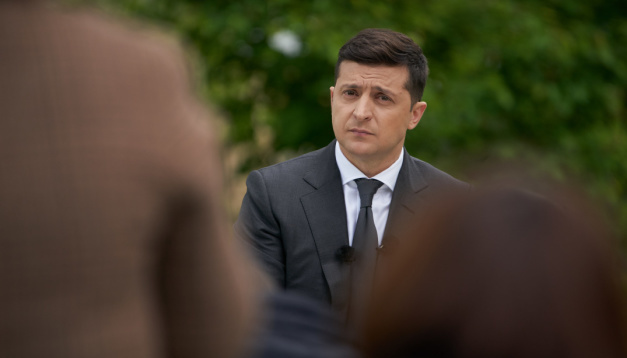 Zelensky sees meeting of Normandy format advisors as constructive
Ukrainian President Volodymyr Zelensky has praised a meeting of advisers to the leaders of the Normandy Format countries, its constructive nature, as well as the intention to continue meaningful talks in two weeks in Berlin, the presidential press service has said.
"For our state, the first priority today is to achieve a stable and unconditional ceasefire in the Donbas. The ceasefire regime must be guaranteed, it must be reliable, and the next steps can be made on this basis," Zelensky said.
The President's Office recalled that the talks in Paris lasted more than eight hours, adding that they were meaningful and they help reach the solutions needed for peace.
During the meeting of political advisors in Paris, the existing differences between the parties in the interpretation of the Minsk agreements were discussed in detail. It was also stated that compliance with the ceasefire should not depend on any differences in the interpretation of the Minsk agreements.
"We consider the intensification of the work of the Normandy Format at the level of leaders of the respective countries and the organization of their meeting in the near future to be an obligatory element of the movement towards fair and stable peace for the Donbas through the implementation of the Minsk agreements," the President's Office added.
Paris on January 26 hosted a meeting of political advisers to the leaders of the Normandy Format countries - Ukraine, France, Germany, and Russia. Andriy Yermak, head of the Ukrainian President's Office, said after the meeting that all parties had agreed on a final communiqué and supported a permanent ceasefire in eastern Ukraine.
Photo: President's Office
op