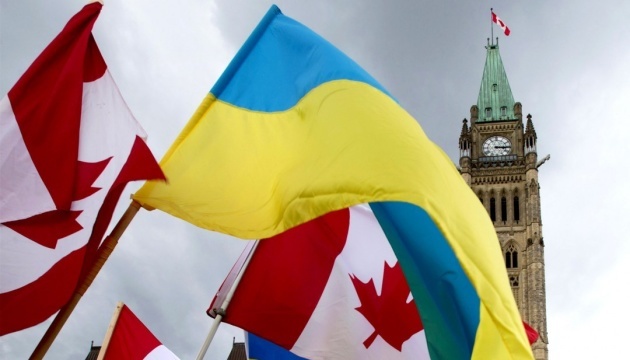 Ukraine-Canada: The two nations getting closer over the past 30 years
On January 27, 1992, diplomatic relations between the two countries were officially established
Ukraine and Canada mark the 30th anniversary of the establishment of diplomatic relations. Although since the arrival of the first migrants from Ukraine in 1891, the two countries have been in close contact, it was after Ukraine regained independence that we became incredibly close. Ukrinform recalls what has been achieved in Ukrainian-Canadian relations throughout this period.
DEMOGRAPHIC ASPECT
According to the 1991 Canadian census, with a total population of just under 27 million, 406,645 residents were of Ukrainian descent. The 2016 census recorded 1,359,655 Canadian Ukrainians with a total population of 34,460,065. That is, the number of Ukrainians increased proportionally from 1.5% to almost 4% of the total population. Of course, migration is not the only reason for such a significant rise – this is also about some Canadians recognizing their Ukrainian roots. However, it is undeniable that there have become more Ukrainians living in Canada.
Over time, the Ukrainian Canadian Congress, founded in 1940, has grown stronger, uniting most Ukrainian organizations across the country. It has been a mouthpiece for an influential Ukrainian community for over 80 years. The leadership of the Congress is trying to keep up with the times and involve younger diaspora members in its activities as much as possible.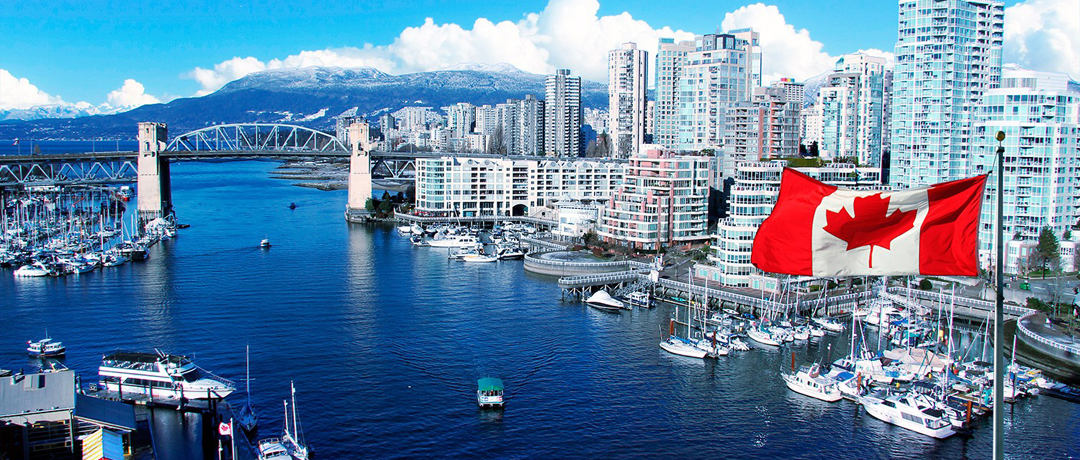 MIGRATION POLICY
After addressing demographics, we can't but mention the visa aspects. Ukraine abolished visas for Canadian citizens back in 2005, while Canada is yet to mutually lift visa requirements. However, the Canadian visa regime is gradually becoming more liberal. Now Ukrainians willing to travel to Canada on a tourist visa obtain it for the term of passport validity. If they re-apply within ten years from the time the previous visa expires, they don't even have to provide financial paperwork. Although a Canadian visa remains quite expensive (about $150), the visa regime can't be referred to as strict.
At the same time, it should be noted that, despite fairly liberal demands, almost one in three applicants is rejected a visa. The Canadian Foreign Ministry is silent on such a large number of denials, regularly emphasizing that all documents filed must be authentic.
Ukraine is making efforts to ensure actual visa-free travel, but it will take years of hard work to achieve this. A step in the right direction was the signing of a memorandum of intent to resume the youth mobility program. After completing all formalities, young Ukrainians will be able to legally work, study, and travel across Canada for a year to gain valuable life experience.
In addition, direct flights between Kyiv and Toronto were restored in 2018. Although the COVID-19 pandemic has forced UIA to temporarily cut this route, the air carrier is scheduled to resume regular flights as early as this summer.
DIPLOMATIC PRESENCE
Our mutual diplomatic presence has also expanded significantly since the onset of Ukraine's independence. In addition to the embassy in Kyiv, Canada also operates a consulate general in Lviv. In turn, Ukraine's interests in Canada are represented by the embassy in Ottawa and two consulates general – in Toronto and Edmonton. Honorary consuls of Ukraine in Vancouver and Montreal also perform their valuable work.
It is important to note that the local diaspora has made a great contribution to the development of the network of Ukrainian diplomatic missions in Canada. Thus, the first building of the Embassy of Ukraine in Canada (which then served as both a consulate and the ambassador's residence) was purchased by a Canadian philanthropist of Ukrainian descent Erast Gutsulyak. The diaspora later raised money for the ambassador's residence, which is located in Ottawa's prestigious district near the residence of the Mexican ambassador. The current premises of the Embassy of Ukraine in Canada were also paid for with the financial support of the Ukrainian Canadian Congress.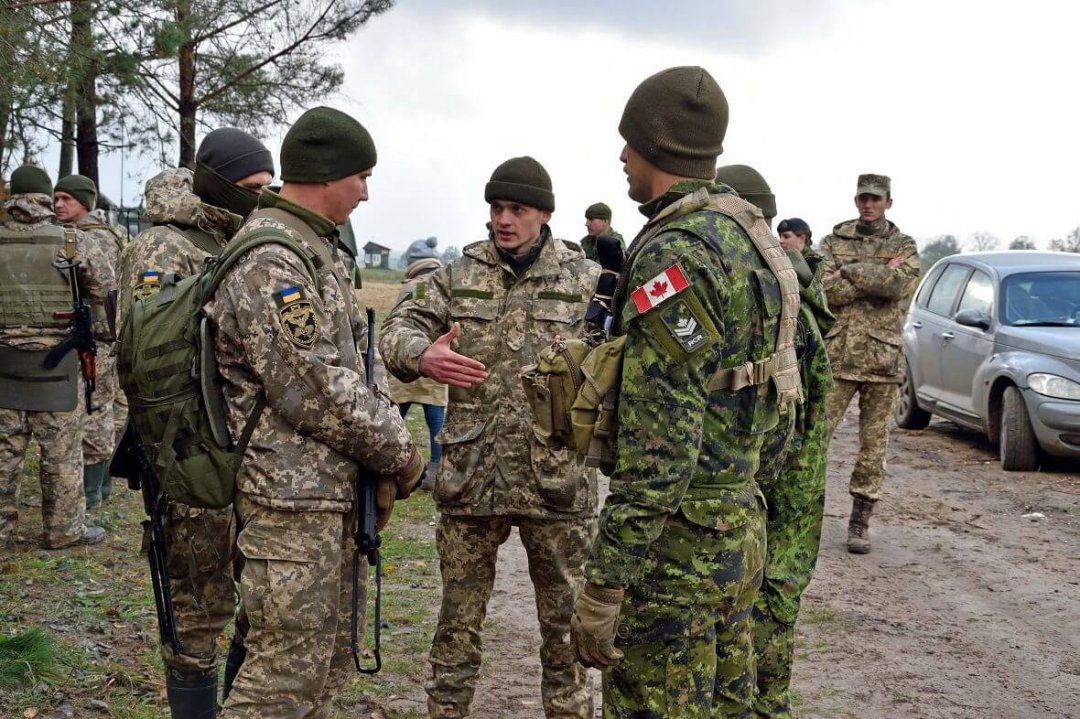 MILITARY SUPPORT
Although Canadian-Ukrainian defense cooperation has not been active for a long time, after Russia's insidious invasion of Ukraine, Canada has become one of Ukraine's main security partners. Since 2015, the Canadian military has been deployed in Ukraine, training Ukrainian counterparts in modern combat skills as part of Operation UNIFIER. More than 33,000 Ukrainian soldiers have already passed the Canadian training sessions, giving very positive feedback about their practical benefits. The mission's mandate expires in March, so PM Justin Trudeau announced yesterday that it would be prolonged and significantly expanded. Canada was also one of the first nations to provide Ukraine with military equipment back in 2014, when Ukrainian fighters at the front line lacked it desperately.
However, since the start of the latest Russian escalation, Canada has been justly criticized for its unwillingness to offer Ukraine even defensive weapons. Unfortunately, Justin Trudeau refused to supply any weaponry to Ukraine, despite many appeals from both the Ukrainian government and the diaspora.
However, it should be noted that in 2017, Canada officially lifted the ban on the sale of weapons to Ukraine, while the procurement process was dragged into either a bureaucratic or financial quagmire, and so far Ukraine has not received any Canadian arms.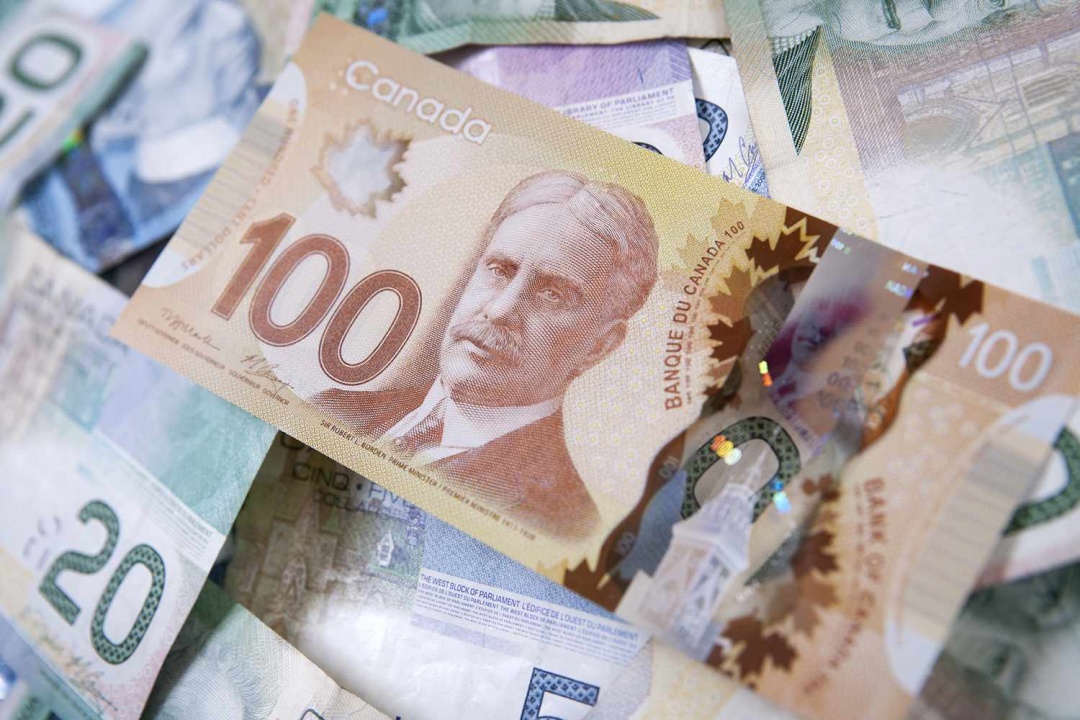 FINANCIAL ASSISTANCE AND PROMOTION OF DEVELOPMENT
Since 2014, Canada has provided Ukraine with about half a billion dollars in soft loans. Ukraine has received more than $200 million in grants for reform and civil society development. Last week alone, Canada announced $120 million in support for economic stability and governance reform. In line with its foreign policy priorities, Canada is focusing its assistance on inclusive governance, women's empowerment, peace-building, and extensive economic growth.
Canada is also helping to reform Ukraine's law enforcement sector. In addition to major financial infusions, several dozen Canadian police officers share their experiences with their Ukrainian counterparts.
TRADE
Significant rapprochement is being observed in the trade and economic sphere. In 2018, the trade turnover between the two countries approached a record $300 million. This was greatly facilitated by the Free Trade Agreement, which entered into force in 2017. Since then, Ukraine and Canada have held a series of talks to extend the agreement to services and investment. As Canada remains an important market for Ukrainian IT firms, these changes would be truly beneficial to them. Details of the future agreement are yet to be disclosed, but the current deal provides for the complete lifting of import duties by Canada on most Ukrainian goods.
Interestingly, Ukraine is one of the largest consumers of Canadian seafood, while about a quarter of all apple juice sold in Canada is produced in Ukraine. This suggests that the most profitable areas of interstate trade are yet to be found.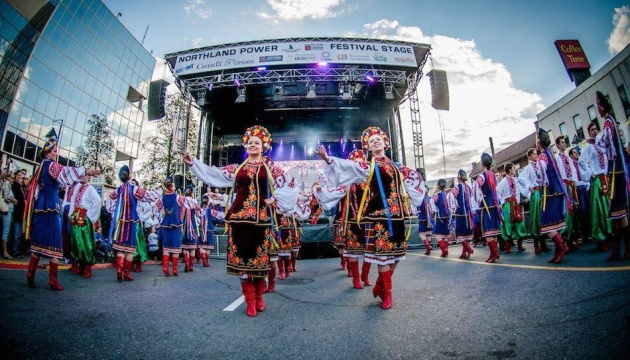 CULTURAL EXCHANGE
Despite the language barrier, cultural exchange between the two nations is constantly gaining momentum. For several years already, Ukraine has been regularly participating in the Toronto International Film Festival, and the year before, the Agreement on Joint Audiovisual Production came into force. Ukrainian filmmakers can now take advantage of Canadian tax rebates and other preferences.
There are several museums dedicated to Ukraine and Ukrainians in Canada, while Ukrainian culture festivals are held in almost all major cities during the summer period. Ukrainian bands performed in Canada regularly in the pre-pandemic period, while Canadian violin virtuoso Vasyl Popadyuk would come to Ukraine every year.
SANCTIONS AND POLITICAL SUPPORT
Since the onset of Russian aggression against Ukraine, Canada has imposed sanctions on about half a thousand Russian and Ukrainian individuals and legal entities associated with it. Canada has also passed the so-called Magnitsky Act, which allows sanctions to be imposed on human rights violators around the world. Thirty Russians have already been designated. Thus, the Canadian sanctions list related to Russian aggression is one of the world's longest.
In general, the topic of support for Ukraine always receives all-party support in the Canadian Parliament. A clear example is a recognition at the state level of the Holodomor as genocide, voted in 2008. Since then, Canadians have commemorated the victims of the tragedy every November.
Another indicator of Canada's considerable focus on Ukraine is the huge number of mutual official visits at various levels. It is eloquent that for President Leonid Kuchma, the trip to Canada was the first after he won the election, while Leonid Kravchuk, then chairman of the Verkhovna Rada of Ukraine, paid a visit to Canada less than a month after the country regained independence.
TRUE FRIENDSHIP AND PROXIMITY OF VALUES
As is known, on December 2, 1991, Canada became the first Western power to recognize Ukraine's independence, and on January 27, 1992, diplomatic relations were officially established. Over the three decades that have passed since then, the two countries have walked a long way, coming significantly closer to each other. Whether it's military, diplomatic, or trade cooperation, cultural or interpersonal exchanges, we really have a lot in common.
We have also become closer in terms of values, as almost 60% of Ukrainians aspire to NATO and increasingly consider Canada to be our closest ally in the international arena. There are a lot more of various aspects of Canada-Ukraine cooperation that can be described, but even the mentioned ones offer a clue of how much we have in common.
However, as true friends, we should also speak openly about our differences. Ukraine would like to achieve visa-free travel in the foreseeable future and looks forward to more decisive support in its standoff with Russia. At the same time, Canada doesn't hide its dissatisfaction with the pace of reforms, investor protection, and rule of law in Ukraine.
However, these misunderstandings should not distract the two countries from the main thing: Ukraine and Canada are now closer than ever and confidently moving towards mutual success.
Maksym Nalyvaiko, Ottawa
im