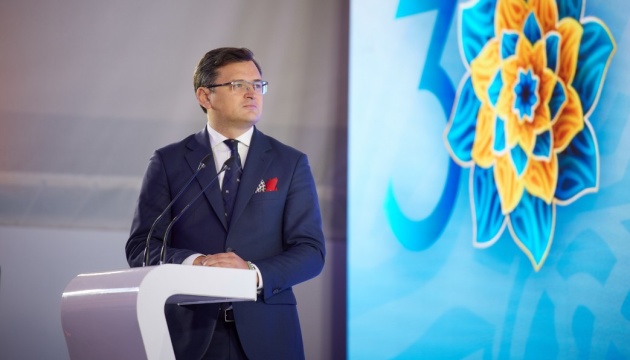 Kuleba: Sanctions can already be imposed on Russia over passportization in occupied territories
Minister of Foreign Affairs of Ukraine Dmytro Kuleba believes that Ukraine's international partners already have grounds to impose new sanctions on Russia over the illegal issuance of Russian passports to the residents of the occupied territories.
"We tell our partners: thank you for preparing sanctions in case of a new wave of escalation, but there are things for which Russia can be punished with sanctions now, in particular, passportization [in the occupied territories]. This phenomenon [Russian passports issued to Ukrainian citizens] objectively exists, and Russia can try to take advantage of it," Kuleba said on the air of ICTV channel, an Ukrinform correspondent reported.
Commenting on the intention of the Russian State Duma to consider the bill submitted by the Communists on the need to recognize "LPR" and "DPR" as independent states, he noted that this issue would be discussed at a meeting of the political advisers to the Normandy format leaders.
"However, having analyzed the information we have now, this initiative was introduced specifically to shatter the situation. So far, we do not see that Russia has any intention to make this decision quickly and recognize "LPR" and "DPR". This is part of a great game to shatter the situation. If this decision is made, it will be de jure Russia's withdrawal from the Minsk agreements," Kuleba summed up.
ol