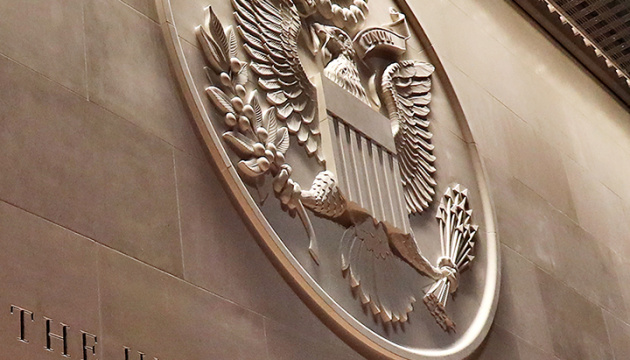 U.S. orders relatives of embassy staff to leave Ukraine
The U.S. Department of State on January 24 authorized the voluntary departure ("authorized departure") of U.S. government employees and ordered the departure of family members ("ordered departure") of U.S. government employees at the U.S. Embassy in Kyiv, effective immediately.
A respective statement has been published on the website of the U.S. Embassy in Ukraine, Ukrinform reports.
According to the statement, authorized departure gives these employees the option to depart if they wish; their departure is not required. Ordered departure for family members requires that family members leave the country. The U.S. Embassy's departure status will be reviewed in no later than 30 days.
"The Department of State made the decision to authorize departure from Mission Ukraine out of an abundance of caution due to continued Russian efforts to destabilize the country and undermine the security of Ukrainian citizens and others visiting or residing in Ukraine. We have been in consultation with the Ukrainian government about this step and are coordinating with Allied and partner embassies in Kyiv as they determine their posture," the statement said.
Additionally, the State Department has elevated its previous Travel Advisory for Ukraine to Level Four – "Do Not Travel due to the increased threats of significant Russian military action against Ukraine." The Travel Advisory was already at Level Four – "Do Not Travel due to COVID-19."
The United States stresses that the U.S. Embassy in Kyiv remains open for regular operations. "Similarly, we stress that the authorized/ordered departure decision will in no way impact our commitment to finding a diplomatic solution to Russia's deeply troubling build-up of forces in and around Ukraine," the embassy added.
op