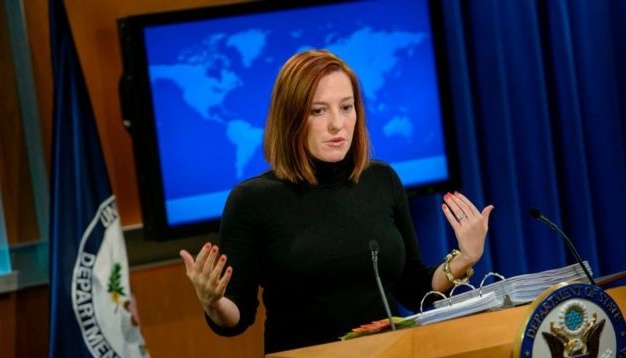 U.S. will decide on next steps on Russia after Geneva meeting - White House
The White House will discuss the next foreign policy steps on Russia after U.S. Secretary of State Antony Blinken returns from Geneva after talks with his Russian counterpart Sergei Lavrov.
White House Press Secretary Jen Psaki said this at a briefing on Thursday, January 20, according to an Ukrinform correspondent.
"I expect when Secretary Blinken comes back, they'll discuss with the national security team what the right next steps are," Psaki said.
She also noted that so far she could not say anything about planned contacts between the U.S. and Russian sides, including at the level of heads of state.
In this context, Psaki drew attention to intensive diplomacy with the Russians last week, Secretary of State Blinken's current European tour, and numerous contacts with European allies and partners, including Ukraine.
In addition, according to her, President Joe Biden had a virtual meeting with members of the U.S. Congress on the Ukrainian issue, who recently arrived from Kyiv where they met with representatives of the Ukrainian authorities.
Blinken and Lavrov are scheduled to meet in Geneva on January 21. Prior to that, the U.S. Secretary of State visited Kyiv and Berlin to discuss the situation with Russia's military build-up on the Ukrainian border.
op