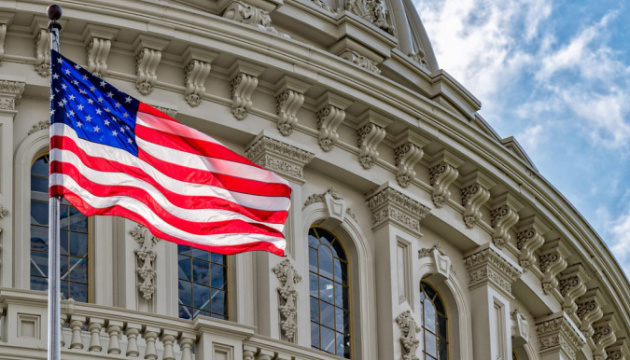 Bill imposing sanctions on Putin, excluding Russia from SWIFT tabled in U.S. Congress
Republican Congressman Jim Banks has introduced in the U.S. House of Representatives a bill entitled "To impose sanctions with respect to the Russian Federation, and for other purposes," which, among other things, provides for Russia's exclusion from the SWIFT international payment system.
That's according to the website of the U.S. Congress, Ukrinform reports.
Some 38 Republican congressmen have already become co-sponsors of the bill.
The text of the document, entitled "Putin Accountability Act," has been published by The Washington Post. According to the document, U.S. lawmakers propose designating Russia as a state sponsor of terrorism and the Russian-supported armed forces in eastern Ukraine as foreign terrorist organizations.
At the same time, it is planned to ban operations with Russia's public debt, disconnect Russia from the global SWIFT payment messaging system and impose sanctions on the Nord Stream 2 gas pipeline.
The congressmen propose that no funds be spent on the Strategic Stability Dialogue until Russia reverses its illegal occupation of Crimea as well as on a cyber dialogue with Russia until cyberattacks from Russian entities and individuals against the United States have ceased.
The document provides for sanctions against Russian President Vladimir Putin, his press secretary Dmitry Peskov, government members, the head of the Central Election Commission, the heads of law enforcement agencies, oligarchs and pro-Kremlin propagandists.
op