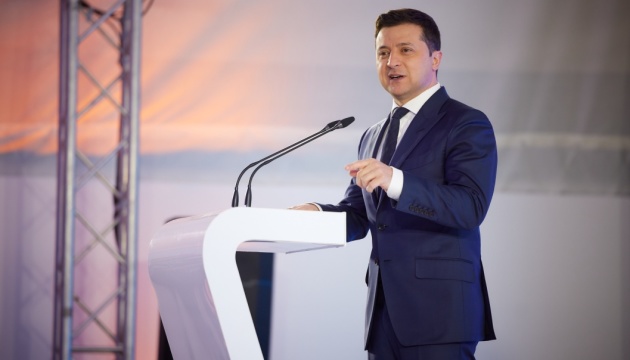 Zelensky addresses nation on Russia's aggression, urges citizens not to panic
President Volodymyr Zelensky says that the threat of Russian aggression has been in place for more than a year and have not increased, urging Ukrainians not to panic.
He addressed citizens in a video message posted on social media.
"Didn't the invasion start in 2014? Has the threat of war emerged just now? These risks have existed for more than a year, and they haven't increased. What has increased is the hype around them," Zelensky said.
The head of state stressed that now the only reason for panic is if after the eight years of war "we still resort to panic, take everything off our bank accounts, sweep everything off store shelves, share fake news and boogeyman stories with our friends and acquaintances."
"All our citizens, especially the elderly, need to understand this. Take a deep breath. Calm down. Don't run for buckwheat and matches. To all the media - remain mass media, not sources of mass hysteria. In the pursuit of hype don't help the enemy, reporting daily that war may start tomorrow! This will definitely not stop it," the president said.
In addition, Zelensky stressed that all Ukraine's partners need to be effective "beyond just words" as it's important to know more than what Russia could possibly do, including what the world would do in this case.
According to the head of state, international support should be "without the abstract 'they'll face consequences' rhetoric" and name specific sanctions and measures for which the world is ready.
"What are you supposed to do? Only one thing. Keep your head calm and cool, remain confident in your strength, in your Army, in our Ukraine. Do not get anxious, react smartly to everything, not emotionally! With your head, not your heart," the president told the nation.
"Know that everything is under control and everything is going according to plan," Zelensky assured.
im