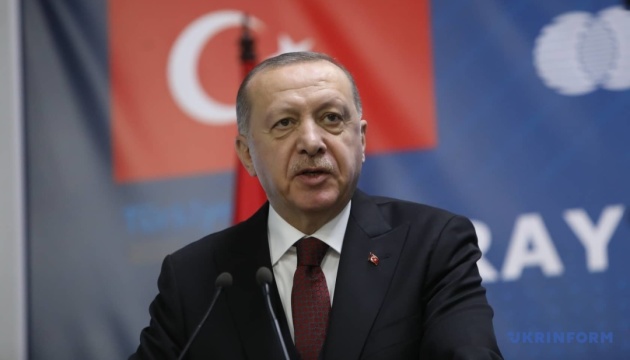 Erdogan invites Zelensky, Putin to hold talks in Turkey
Turkish President Recep Tayyip Erdogan has invited Ukrainian President Volodymyr Zelensky and Russian President Vladimir Putin to meet in Turkey to discuss differences and resolve problems.
That's according to Erdogan's spokesman, Ibrahim Kalin, who spoke during a discussion at the Circle Foundation think tank, according to the TRT Haber news outlet.
"Turkey is ready to play any role it can play to reduce tensions between Russia and Ukraine. We are doing this both as a friend of Russia and Ukraine and as a NATO ally," Kalin said.
He said that President Erdogan had invited Zelensky and Putin to come to Turkey and hold a meeting "to resolve problems and differences."
Kalin also said that in a few weeks, Erdogan will visit Ukraine and meet with Zelensky.
"At the same time, we will be in close contact with the Russians to avoid any military action that would have serious consequences," Kalin said.
He stressed that Turkey supports Ukraine's territorial integrity and sovereignty.
Erdogan has repeatedly stated that Turkey is ready to take part in resolving the situation in eastern Ukraine as a mediator, as it maintains good relations with both Ukraine and Russia and hopes for a peaceful settlement.
op