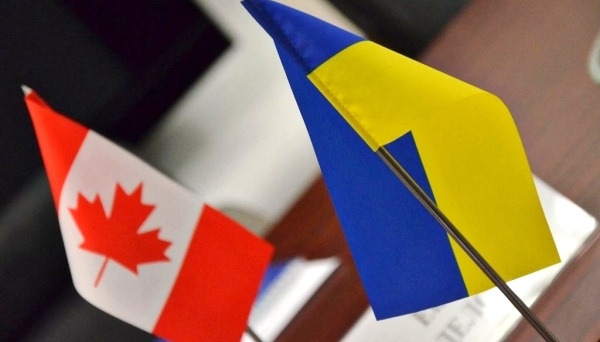 Stefanishyna, Joly discuss strengthening military aid to Ukraine
Deputy Prime Minister for European and Euro-Atlantic Integration of Ukraine Olga Stefanishyna and Canada's Foreign Affairs Minister Mélanie Joly discussed strengthening military assistance to Ukraine.
"The parties discussed the issues of deterring Russia's armed aggression, supporting Ukraine's Euro-Atlantic aspirations, and cooperation between Ukraine and Canada in the security and defense sectors," the Government portal informs.
As noted, Stefanishyna thanked for Canada's unwavering support, which is especially important amidst Russian aggression escalation.
"The Kremlin's whims will only grow as soon as Putin feels that Western democracies are making concessions. Russia first delivered an ultimatum that Ukraine should not become a NATO member, then conditions changed, and the Kremlin began to demand guarantees of non-expansion of the North Atlantic Alliance in Eastern Europe, and later - NATO's return to its 1997 borders. Russia also demands the cessation of joint military exercises on the territory of Ukraine, so the appetite to dictate unacceptable conditions will only grow. It's impossible that the aggressor dictates conditions unless they start de-escalation, ensure compliance with the ceasefire and unless Russian troops leave our territory," Ukraine's Deputy PM stressed.
Stefanishyna stressed that the next steps and precautionary measures need to be clearly formulated to curb further escalation. Continuing existing and imposing new tougher sanctions among the necessary tools to prevent a military threat from the Kremlin.
"We seek to strengthen bilateral cooperation with Canada, the United States and the United Kingdom in the military and defense sectors. It suits the interests of all democracies that Ukraine's defense capabilities be strengthened and we can repel the threat from the eastern neighbor," she said.
Canada's Foreign Affairs Minister Mélanie Joly reaffirmed the unity of NATO member states in support of Ukraine and assured of the fruitful cooperation being prolonged between Canada and Ukraine.
ol