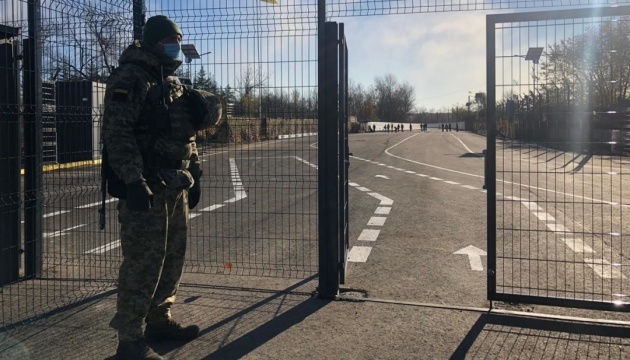 France, Germany foreign ministers to visit demarcation line in Ukraine
The foreign ministers of France and Germany intend to visit the demarcation line in the conflict zone in Donetsk and Luhansk regions.
Minister for Europe and Foreign Affairs of France Jean-Yves Le Drian said at a press conference in the French city of Brest on January 14, an Ukrinform correspondent reported.
"Europe will make its utmost efforts in all fora [to de-escalate tensions], either in the Normandy format, where France and Germany will press on to ensure that the Minsk Agreements are met. Annalena Baerbock [German foreign minister] and I discussed this topic and agreed to visit Ukraine shortly. Baerbock will visit Ukraine on Monday. We, France and Germany, will jointly visit the demarcation line and Kyiv. As the EU High Representative did during his visit to Ukraine, we will reaffirm the European stance," said the French minister.
He noted that the meeting of European ministers in the Gymnich format, which had just ended in Brest and was dedicated to resolving tensions over Ukraine and European security, was probably one of the most important informal meetings in the EU's political history.
"On issues related to Russia and Ukraine, I noticed yesterday the determination and unity of all those present [ministers] in terms of three major points. First, re-confirmation of a decisive firm stance with regard to any new threat to the territorial integrity of Ukraine… in the context of the commitments made at the Council's meeting on December 16. Any military aggression against Ukraine will have huge and severe repercussions as was firmly underlined by all the participants in this meeting," said Jean-Yves Le Drian.
He also stressed that the EU ministers were united in the need to maintain a dialogue with Russia.
"There was also clear convergence on continuing the demanding dialogue with Russia and determination to do so. And we will not, of course, accept ultimatums. We have a clear commitment in terms of the European stance," the French official added.
As reported, numerous diplomatic events were held in Europe this week to discuss European security issues and de-escalate tensions around Ukraine, which have been provoked by Russian military build-up along its borders. These include a two-day informal meeting of EU defense ministers (January 12-13), which was continued in the format of an informal meeting of European foreign ministers on January 13-14, 2022. Both meetings were initiated by the French Presidency of the Council of the European Union in the city of Brest, France.
ol