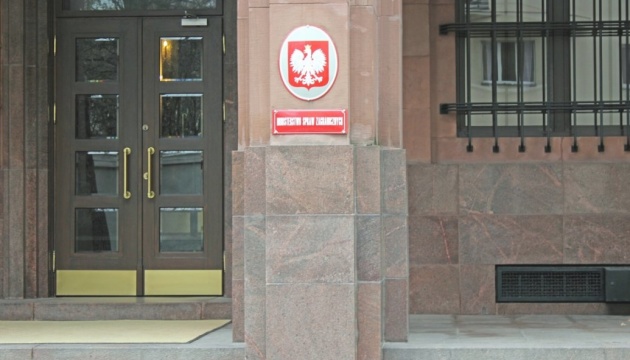 Poland sees cyberattack on Ukraine sites as attempt to destabilize bilateral relations
"Statements" in Polish that have been published on the websites of Ukrainian government agencies knocked out as a result of a massive cyberattack are another attempt to worsen relations between the two countries.
Polish Foreign Ministry spokesman Lukasz Jasina said this in a post on his Twitter account, Ukrinform reports.
"We interpret the publication of 'statements' in Polish as another attempt to destabilize Polish-Ukrainian relations," Jasina wrote, adding the hashtag #StandWithUkraine.
In another post, he stressed that the Polish Foreign Ministry was concerned to hear reports of a cyberattack against the websites of Ukraine's government agencies, including the website of the Ukrainian Foreign Ministry.
"We strongly condemn any actions that result in the spread of disinformation and obstruction of activity of state institutions," the tweet said.
On the night of January 13 to 14, hackers launched a massive cyberattack against Ukrainian government websites, including the websites of the Ministry of Education and Science, the Ministry of Foreign Affairs, the Ministry of Youth and Sports, the Ministry of Energy, the Ministry of Agrarian Policy, the Ministry of Veterans, the Environment Ministry, the State Emergency Service and the State Treasury Service, and the Diia public services portal. Hackers also posted on the websites anti-Ukrainian messages in Ukrainian, Russian and Polish.
Polish media outlets said that grammatical and stylistic errors in the Polish-language message indicate that it was not written by Poles.
The State Service for Special Communications and Information Protection, together with the SBU State Security Service and cyber police, is gathering digital evidence and investigating the incident.
op