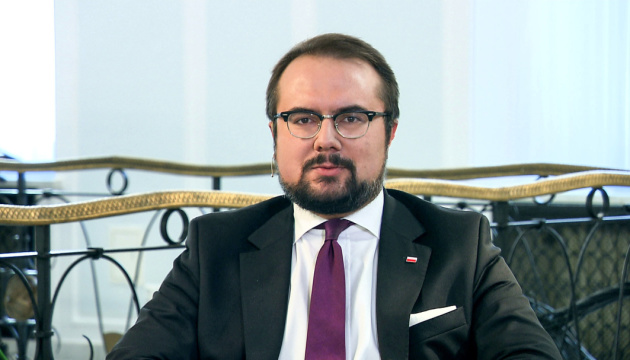 Polish diplomat: Russia's escalation on Ukraine border poses threat to whole of Europe
A meeting of the NATO-Russia Council has demonstrated the unity of the North Atlantic Alliance in the issue of Russia's aggressive behavior but the threat remains.
Polish Deputy Foreign Minister Pawel Jablonski said this in a comment to the Polish Press Agency (PAP), Ukrinform reports.
According to him, the meeting in Brussels showed the strength and unity of the military alliance.
"It's a very good signal. It is important that this signal does not end there, and that NATO's policy should continue to be consistent," Jablonski said.
According to him, the situation related to Russia's actions is far from over.
"Russia is escalating, threatening and blackmailing the Western world. The threat has not passed, as Russia poses a direct threat to Ukraine. It is obvious that any escalation of Russian aggression in Ukraine is also dangerous for the whole of Europe," Jablonski said.
He stressed that the NATO-Russia meeting in Brussels on January 12 had already affected relations between Moscow and the West.
"If Russia thought that with its offensive statements and demands it could scare Europe, now Moscow has realized that its plan has failed. However, this does not mean that Russia will not repeat such actions," the Polish diplomat said.
Drawing attention to the tactics of Russian President Vladimir Putin, Jablonski noted that the Russian leader is acting aggressively, escalating the situation.
"He can withdraw tactically but only with the goal of returning to the offensive in a while. Even if not in the near future, this should be taken into account in the longer term," Jablonski said.
op