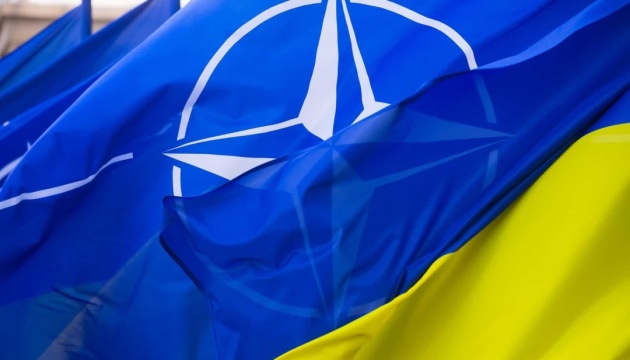 Bill to grant Ukraine NATO Plus status submitted to U.S. Congress
A group of influential Republicans in the U.S. House of Representatives has initiated a bill to ensure Ukraine's independence by strengthening its defense (GUARD), which proposes to grant Ukraine NATO Plus status, as well as impose sanctions on Russia's Nord Stream 2 gas pipeline.
That's according to a statement published on the website of the Republican Minority Committee on Foreign Affairs of the House of Representatives, Ukrinform reports.
"This bill will ensure Ukraine is provided with the military and diplomatic support it needs in the face of Russia's destabilizing military buildup in and around its borders. The legislation would also hold Vladimir Putin accountable for his aggression by immediately sanctioning the Nord Stream 2 pipeline to stop it from ever becoming operational," the statement said.
The document also contains provisions that provide a significant and immediate increase in military support for the Armed Forces, granting Ukraine the NATO Plus status in order to speed up the process of selling and transferring defense products to Kyiv.
In addition, the bill lays down increased oversight by Congress over the use of U.S. sanctions against Russia and gives lawmakers the right to lift exemptions from sanctions imposed by the White House. The document also provides for the introduction of additional diplomatic and military means to deter and counter Russian aggression.
The bill was initiated by the leaders of the Republican minority in the House Committees on Foreign Affairs (Michael McCall), on the Armed Services (Michael Rogers), on Intelligence (Michael Turner), as well as Chairman of the House Republican Conference Elise Stefanik.
Also, at least six other Republicans in the U.S. House of Representatives co-sponsored the initiative.
im