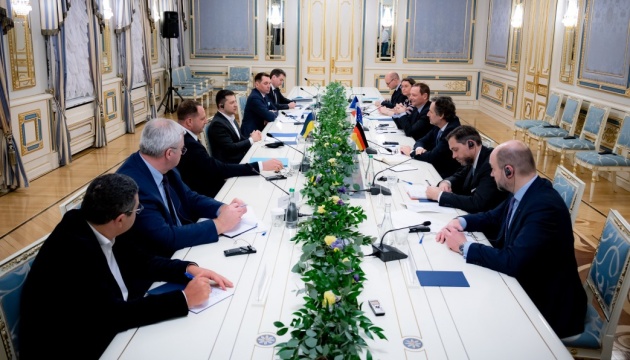 Zelensky receives advisors to French, German leaders
Ukrainian President Volodymyr Zelensky has said at a meeting with Jens Plotner, foreign and security policy advisor to the German Chancellor, and Emmanuel Bonne, diplomatic advisor to the French President, that Ukraine is ready to make the necessary decisions at a new Normandy Four summit in an attempt to end the conflict in eastern Ukraine, the President's Office has said.
According to the report, Plotner and Bonne visited Kyiv in accordance with previous agreements reached during a video conference on January 4 this year, following their talks in Moscow as part of the dialogue in the Normandy format.
The parties exchanged views on ways to intensify joint work within the Normandy format, the report said.
Zelensky welcomed the efforts that Ukraine's partners in the Normandy format continue to make for the practical implementation of the leaders' agreements reached during the Normandy Four summit in Paris in December 2019.
"It is time to substantively agree on an end to the conflict, and we are ready for the necessary decisions during a new summit of the leaders of the four countries," he said.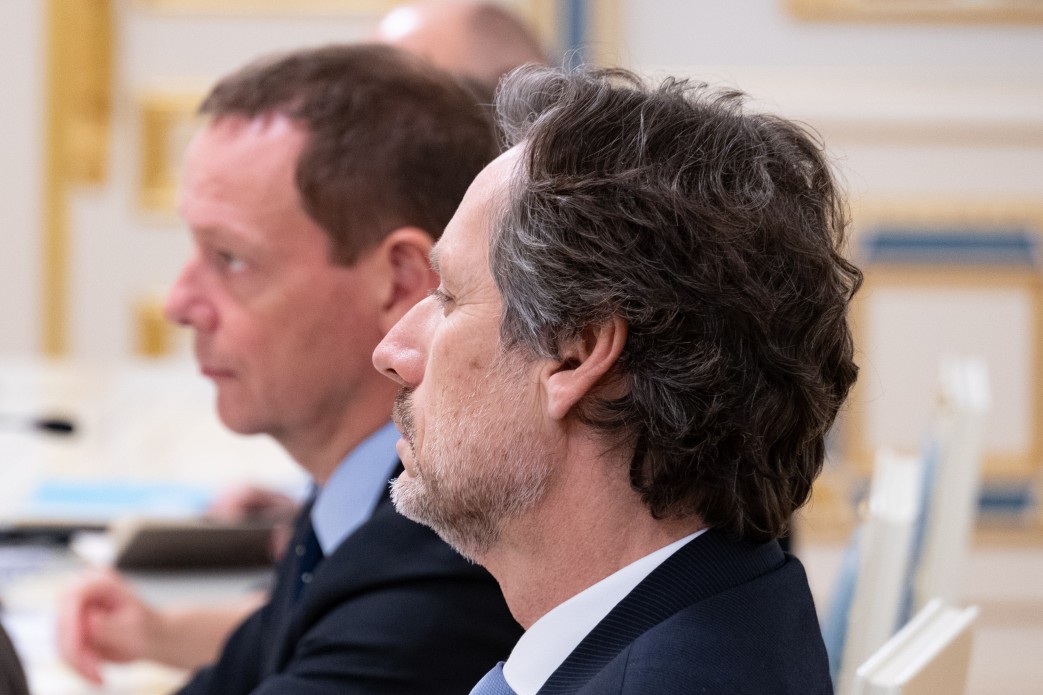 The parties exchanged views on the current situation and continued discussions on further steps towards a peaceful settlement of the Russian-Ukrainian conflict, as well as de-escalation of the situation on Ukraine's borders.
The head of the President's Office, Andriy Yermak, confirmed that the Ukrainian side remains committed to the political and diplomatic path of settlement.
He emphasized the need to ensure compliance with the ceasefire, implement further stages of the mutual release of detainees and the opening of entry-exit crossing points, and implement other decisions of the Paris summit of the leaders of the Normandy Four countries.
The parties agreed to continue to maintain contacts within the Normandy format at the level of advisors in order to agree on modalities for the organization of the next summit of leaders of the countries participating in the Normandy format.
"Ukraine, France and Germany are making active efforts to resume effective work in the Normandy format at various levels. We expect the Russian side to support these efforts, as well as contribute to the progress in implementing the decisions of the Paris summit of the Normandy Four. Holding the next summit in the Normandy format would give a serious impetus to the peace process," Yermak said.
Ukraine informed Plotner and Bonne in detail about the implementation by the parties of the Minsk agreements and decisions made at the latest summit in 2019, the report said.
op