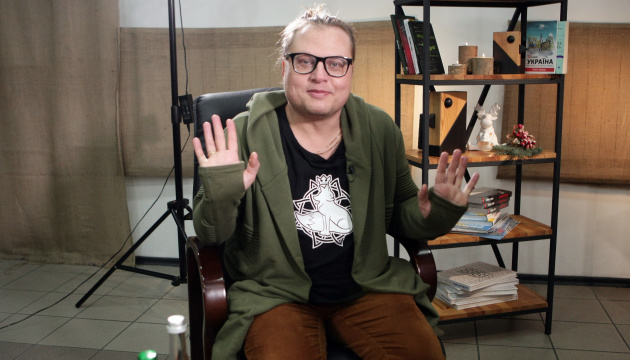 Ukrainians in Italy organize rally in support of theater director Lavrenchuk
The Ukrainian community is organizing a rally "Let's Defend Yevhen Lavrenchuk" in Milan on January 15 to prevent the extradition of the Ukrainian theater director to Russia.
"Yevhen may be extradited to Russia, from which he left in 2014 after the occupation of Crimea and Russia's attack on Ukraine. Now Yevhen's lawyers make efforts to prevent his extradition. Let's gather at a square in Milan and protect our compatriot! Come to Mercanti Square, at 15:00 on Saturday, January 15," rally co-organizer Lesya Tsybak posted on Facebook.
According to Radio Free Europe / Radio Liberty correspondent Natalia Kudryk, leading Italian media outlets start to write about detained Yevhen Lavrenchuk: "Ukrainian director arrested in Naples. Political revenge of Russians". The first publication in the Corriere della Sera is quite detailed, impartial, citing Ukrainian sources of information (Ministry of Foreign Affairs, director's mother, ombudsperson).
"It's positive. There is a hope that the local media will escape a wave of Russian propaganda. As it turned out, despite the caution of the defense, the information leaked on December 17 to little-known regional Internet resources which presented superficial and distorted information. In Italy, meanwhile, albeit slowly, all competent stakeholders are bringing the incident closer to a solution. Let's hope that it will be final and positive," Kudryk said.
Ukrainian Parliament Commissioner for Human Rights Liudmyla Denisova earlier stated that the detention of Ukrainian theater director Yevhen Lavrenchuk in Italy testified to Russia's abuse of the Interpol statute and its misuse as an instrument of hybrid warfare to persecute Ukrainians.
On December 17, 2021, Yevhen Lavrenchuk, a Ukrainian theater director, Shevchenko National Prize nominee, former chief director of the Odesa Opera and Ballet Theater, and rector of the First Ukrainian School of Theater and Cinema, was detained in Italy. He is being held in an Italian pre-trial detention center in connection with Russia's extradition request. According to the request, Lavrenchuk allegedly committed a criminal offense while staying in Russia 8 years ago. The Italian side is studying the request. The details of the case are not disclosed yet, but it is known that the director is charged with financial impropriety, which he allegedly committed in Russia.
Lavrenchuk receives support from the Consulate of Ukraine in Italy and a lawyer who is trying to prevent his extradition to Russia.
ol