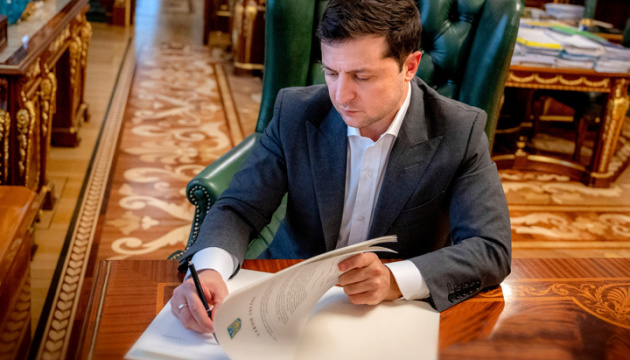 Zelensky signs law regulating transplantation
Ukrainian President Volodymyr Zelensky has signed a law regulating the transplantation of anatomical materials into humans, including the issue of payment and giving or not giving consent for organ donation, the presidential press service has said.
"President Volodymyr Zelensky has signed Law No. 1967-IX 'On the Introduction of Amendments to Certain Laws of Ukraine Regulating the Transplantation of Anatomical Materials into Humans,' which the Verkhovna Rada adopted on December 16, 2021," the statement reads.
It says the law is designed to address the issue of payment for transplants. In particular, the document states that the state pays for all transplants, and they are free for the patient. It is also expected that the tariffs will fully cover the costs of hospitals for such operations.
In addition, the law stipulates that the selection of a donor-recipient pair will be carried out by the Unified State Transplant System, which is completely independent of human influence and independently conducts such selection according to certain criteria.
The document also regulates the possibility of providing lifetime consent for or disagreement with organ donation through electronic resources.
The law comes into force on the day following the day of its publication, except for paragraphs 11 and 12 of sub-clause 7 of clause 4 of Section I, which will enter into force on December 1, 2022.
Minister of Health of Ukraine Viktor Liashko said earlier that more than 300 transplants have already been performed in Ukraine in 2021.
op