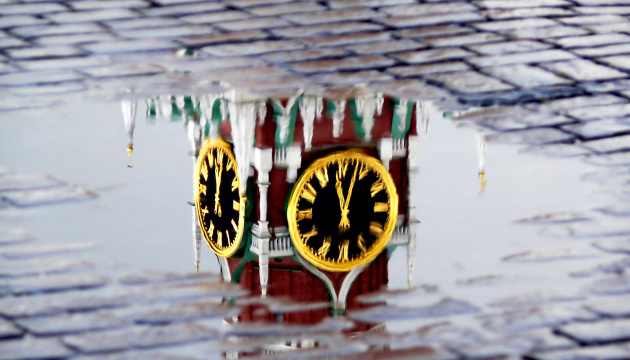 Biden warns Putin of comprehensive sanctions should Russia escalate - Kremlin
In a phone call with Russian leader Vladimir Putin, U.S. President Joe Biden warned him that large-scale economic, financial, and political sanctions would be introduced in the event of further escalation around Ukraine on the part of Russia.
That's according to Putin's aide Yuriy Ushakov, an Ukrinform correspondent reports.
"Of course, much time was dedicated to Ukraine… And, of course (Biden - ed.) said the U.S. and western allies are readying massive sanctions, both economic, financial, and political, which would be applied if the situation around Ukraine escalated further," Ushakov said.
According to the official, Putin said such sanctions would be "a big mistake, which, of course, could lead to a complete rupture of relations" and expressed hope that "this won't happen."
The Russian presidential aide also said that "Biden has made it clear that the United States does not intend to deploy offensive arms in Ukraine" and stressed several times during the call that "nuclear war must not be started and neither can it be won."
As Ukrinform reported earlier, the White House said President Biden had accepted the Kremlin leader's offer to talk on the phone on December 30 to discuss a number of topics, including the expected diplomatic negotiations with Russia.
Earlier this week, the U.S. State Department confirmed a series of talks with Russia on January 10-13 on the situation around Ukraine. In particular, discussions are intended to be held both in the bilateral format of the U.S.-Russia Strategic Stability Dialogue and in the multilateral format – within the Russia-NATO Council, as well as in the OSCE Permanent Council.
im