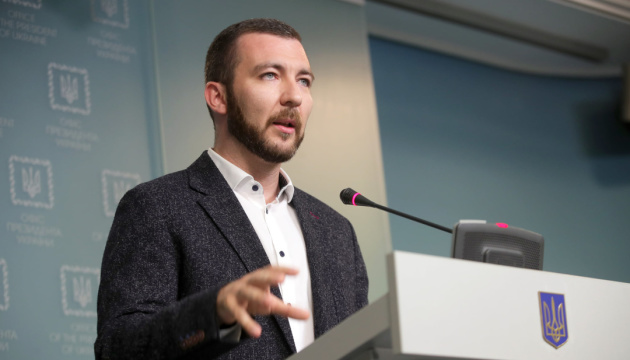 President's Office comments on expectations of Zelensky's possible call with Biden
A phone call President of Ukraine Volodymyr Zelensky is expected to have with U.S. President Joseph Biden following the latter's call with Russia's Vladimir Putin would be a logical continuation of the existing format of talks between the two countries.
That's according to Serhiy Nykyforov, Press Secretary for the President of Ukraine, who offered a comment to Ukrinform.
"Last time, before the Biden-Putin call, Secretary of State (Antony - ed.) Blinken called the Ukrainian President to assure that there would be no words or decisions about Ukraine without Ukraine. After the conversation, President Biden called President Zelensky, spoke about the content and assured him of U.S. support for territorial integrity and Ukraine's sovereignty. The same thing is happening now. Yesterday there was a conversation between President Zelensky and Secretary of State Blinken as they talked including about today's future conversation between Biden and Putin, and then a logical step will be a phone call between Biden and Zelensky," Nykyforov said.
The spokesman for the Ukrainian head of state did not rule out that the talks would take place in the near future, as media reported referring to White House sources while noting that neither the time, nor the format, nor the very fact of the upcoming talks between Ukrainian and U.S. presidents could now be fully confirmed.
As Ukrinform reported, earlier during a telephone briefing, a senior U.S. administration official announced that the U.S. and Ukrainian presidents would speak on the phone in the near future to discuss, inter alia, the situation of Russian threats, as well as a dialogue with Russia in different formats.
According to the White House, the presidents of the United States and Russia will discuss by phone on Thursday, December 30, "a number of topics, including the expected diplomatic talks with Russia. Earlier, the U.S. Secretary of State had a call with the president of Ukraine to confirm at the highest level Washington's position on the unwavering support for the Ukrainian nation.
On December 9, President Volodymyr Zelensky of Ukraine and U.S. leader Joe Biden had a 90-minute c conversation. The key issue of the talks was the security situation around Ukraine.
Photo: White House
im