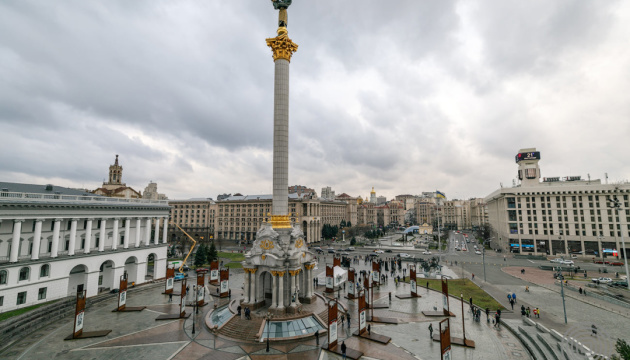 Ukraine: What we are fighting for and why we will win
Amid multiple reports of a Russian military buildup on the border, Ukrainians remain mentally stable, even calm
When I was a little boy, I used to play in my native Ukrainian town Poltava's central park, where one of the most beautiful Taras Shevchenko monuments is situated. The monument to the greatest Ukrainian poet Shevchenko was erected in 1926, four years into the establishment of the Soviet Union and 65 years after the acclaimed poet passed at the age of 47.
Ukrainian sculptor with a Georgian name, Ivan Kavaleridze, who was also born in Poltava region, has decided to create it in the cubism style that revolutionized European painting and sculpture in the early 20th century. The monument has a carved quote from one of Shevchenko's poems "My Testament," saying "...And sprinkle your freedom with the enemy's evil blood."
A little Soviet kid, I didn't realize in the late 1980's why we have to be so "bloodthirsty" and why this particular quote was picked out of the hundreds of Shevchenko's poems? It was a rather unusual appeal from the poet not only in times of the Soviet Union but even after Ukraine became an independent country.
The Budapest Memorandum decision of 1994, when Ukraine became the world's first and only country to give up on its nuclear arms, previously boasting of the world's third-largest nuclear arsenal after the U.S. and Russia, was truly expected and seemed very logical. At the same time, it went against the "Testament" of Shevchenko, who suggested sprinkling freedom with the enemy's blood.
However, it occurred that life is like a supermarket – you can take anything you want, but you still have to pay at the cash register whether you want it or not. And somewhere in my 30's, after Russia unleashed its aggression, I understood the real meaning of Shevchenko's words on that monument. Freedom cannot be just granted by anyone. Mankind is a rather complicated mechanism, but it is still based on the Darwinian evolutionary theory. If you don't make your own choice and defend your ability to choose your future, you have the only right left – to be the resource for someone else's choices.
My grandfather was the son of a Ukrainian farmer, who was arrested and tortured before being executed by the NKVD (the predecessor of the Soviet KGB) on the ridiculous charges of spying for Poland after World War I. My grandfather liked poetry and often recited Goethe to me: "He only earns his freedom and his life Who takes them every day by storm".
Now that you've read all this about the storming and blood-sprinkling, you might think I may be more extremist than some Islamic fundamentalists. Frankly speaking though, I don't care because I'm totally sure that I have the right to my own future and the future for my children and my nation. And speaking about the future, I keep in mind that I have nothing to lose from my past.
You can compare the rhetoric and slogans of Ukraine with those of other countries to understand what words and emotions are being used to push people toward making certain decisions. Just pay attention to how people feel about their past and their future in the latest period.
The winning slogan of the 2016 Brexit referendum was "Take BACK control". Also in 2016, Donald Trump won the elections with his "Make America great AGAIN". The next U.S. president was able to successfully sell his voters the emotional approach of "Build BACK better".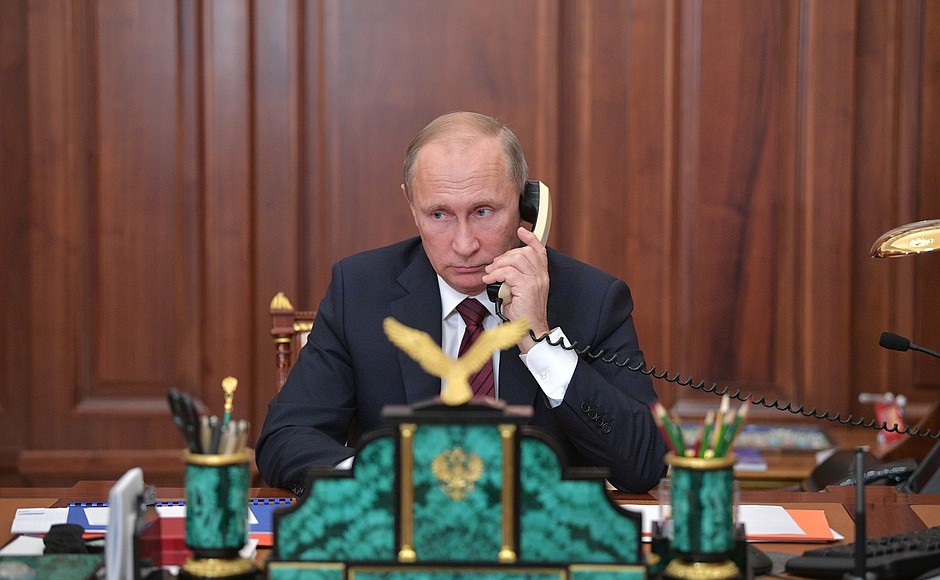 Russian President Vladimir Putin doesn't actually need any slogans for his campaigns because elections in Russia are not based on the democratic choice of the people. At the same time, Russians have the unofficial slogan related to their attitude to World War II - "We can repeat." There is an obvious cult of WWII victory in Russia that is being hugely promoted by government. That includes admiring Josef Stalin as a leader and even comparing him with Putin.
Ukraine has lost more than 8 million lives in WWII, but the Russian approach to the commemoration of WWII erases Ukraine from history, offering the message that it was Moscow that terminated fascism.
This is very important for Putin personally as he named the collapse of the Soviet Union "the biggest geopolitical tragedy in the world".
What do these slogans tell us? "Make … great AGAIN", "Take BACK control", "Build BACK better", "We can REPEAT"... They are all referring to the past, as much as a willingness to revisit something great from the past, as if to say there were times when life was better than today, and that it would be great to get it back.
On the contrary, take a look at the Ukrainian slogans, starting with the lyrics of the Ukrainian anthem, which reads
"Fate will smile on us Ukrainians, our skies will be clear.
Our enemies will vanish like dew in the sun,
We will be the only masters in our dear home."
It obviously says that we will be fine one day, but not now. However, it is a very clear message about the expectations from the future, which are more preferable than recollections of our heroic past.
In May 2018 we tried to improve this approach by adopting our country brand in cooperation with highly professional British communicators and branding experts. It says "Ukraine Now," delivering the message that it will never be a better time to visit Ukraine, to invest in Ukraine, and to fight for Ukraine than today.
Then let's take a look at the Ukrainian political slogans showcased on billboards across Ukrainian cities during pretty much any election campaign. Petro Poroshenko won the presidency in 2014, calling for the nation to "Live in a new way." Then Zelenskiy appealed to the nation: "Let's 'do' them together" (meaning, let's win the fight against old faces in politics).
What does it tell us about Ukraine? Contrary to other states, Ukrainian society has no positive view of the past. The reason behind this is multiple traumas sustained over the last 300 years from the Russian Empire (the oppressed Ukrainian language), then from the Soviet Union (the Holodomor), and now – Russian aggression. Ukrainians don't like their past because there was nothing good about it.
At the same time, the Russian Federation and Vladimir Putin personally have a quirk about their past, because the real might of the Russian nation remained in the times of the Russian Empire (18-19th centuries) and in the Soviet period. Naturally, Putin, as an elder citizen who will celebrate his 70th anniversary next year, is willing to get back those "good old times" as he sees them.
Everything that's happened to Belarus in the last three years testifies to Putin's efforts to rebuild the Soviet Union. The reestablishing of the Soviet Union on new terms means the return to the past which equals death to Ukraine. Of course, we Ukrainians cannot allow this to happen. This is why there remains at least a chance of survival against the possibility of being killed on the battlefield by Russian tanks or missiles, while the return to the past would be an absolutely obvious death in the nearest future.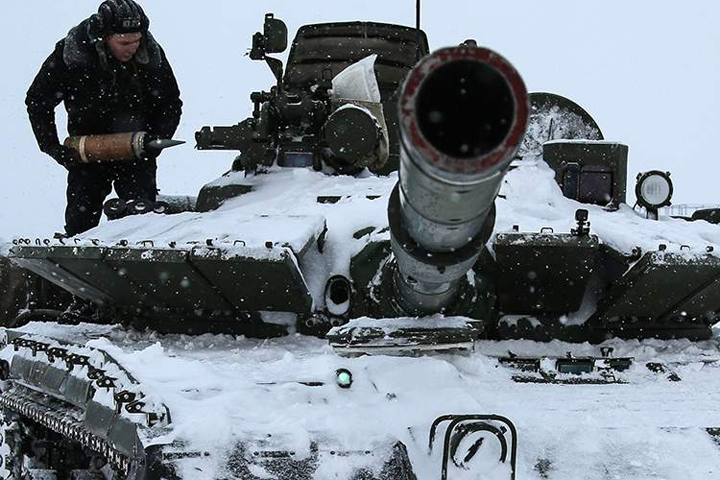 Unfortunately, certain signals sent by the Western community show that there are many experts and politicians who think Ukraine is not worth fighting with the Kremlin. This is totally understandable. No one wants to take on the risks in someone else's war without a clear profit. But even if you don't understand your advantage or your interest in the existence of an independent and strong Ukraine – it's still there.
The history of mankind says that in any war there's only one winner – the future. The future comes despite any struggles or anyone's resistance. And if you're not on its side, you just lag behind. The 2014 Revolution of Dignity in Ukraine (the Maidan) was not about changing the political elite or prosecuting corrupt officials. It was not about the course of Ukraine towards the Customs Union or towards the European Union.
Of course, these things mattered greatly. But the core of the Revolution of Dignity was the fight between the past and the future. It was the act of ultimately ruining the Soviet Union in the conscience of Ukrainian society – when some national and foreign politicians could decide the future of the nation instead of the people.
In the wake of all these circumstances, Ukraine's greatest goal at present is seen by local experts as an ability to survive and hold out ground over the next five to six months.
The reason for this lies with the obvious risks of the cold period of the year. Frigid weather is a good time for bringing in heavy military equipment and deploying troops. Of course, all this hype around potential repetition of Russian invasion of 2014 has reached its high in recent weeks.
However, Ukrainians remain mentally stable, even calm. Firstly, we have been living in a state of war for the last seven years. Throughout this time, there were only a couple of dozens of days in different periods, when we had no losses among Ukrainian soldiers. This year alone, 64 Ukrainian warriors were killed in action.
As for the full-scale invasion, the audience of the Western media outlets posting dozens of articles about it should know that as early as July 17, 2014, BM-21 Grad multiple rocket launchers were shelling the Ukrainian territory from across the state border, positioned near the town of Gukovo in Russia's Rostov region, when a local resident filmed them on his smartphone. So, it would be rather difficult to scare Ukrainians more than they are already.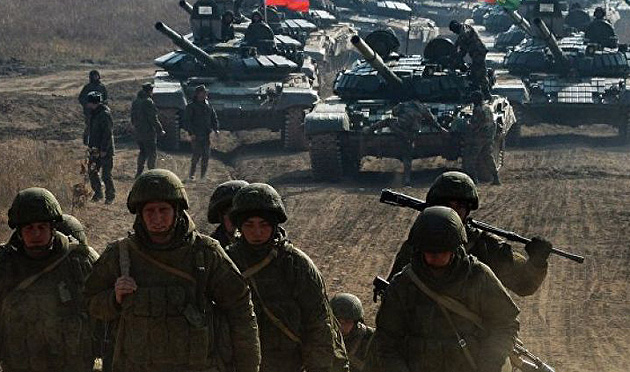 On the contrary, the Western audiences are being bombarded by media with more and more reports on the Russian military buildup near the Ukrainian borders.
If you want to know if Putin can make a decision to invade, then yes, he can. But, why would he do that if he can get everything from the EU just by threatening to invade? And that's already happening. EU and Germany officials are saying that the Nord Stream 2 launch can be blocked or even canceled if Kremlin attacks.
This means that, if Putin gives up on the offensive, the Nord Stream 2 would be launched immediately no matter the political position in Kyiv, which stands fundamentally against the pipeline. So, why invade if Brussels and Berlin have already agreed to give Putin what he wants?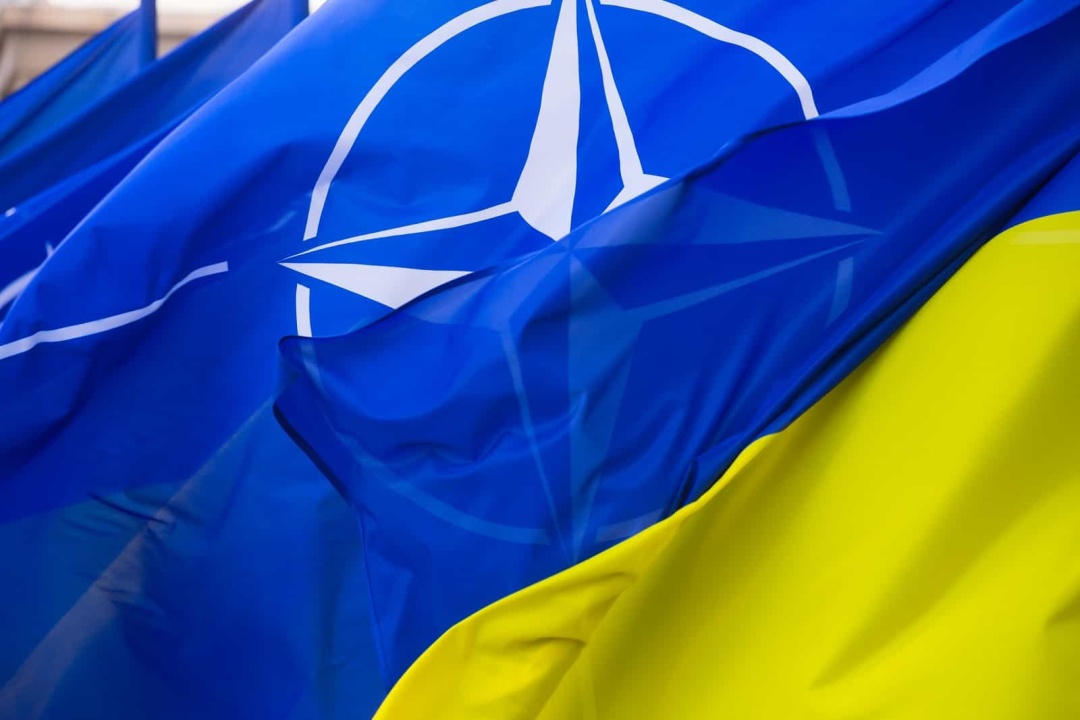 Of course, NATO and Washington will never accept the so-called "red lines" and block Ukraine from joining NATO. However, unofficially, it is rather clear that Ukraine's appeals to receive the NATO Membership Action Plan are mostly being ignored by the Allies.
It is important to understand that neither Ukraine nor its population is a primary target of Kremlin's propaganda any longer. This doesn't mean, of course, that Russian TV and botnets have ceased their activity altogether. However, now Vladimir Putin has to assure Western leaders that Ukraine is incapable of remaining a political actor in this part of the world.
And this is why Putin needs total political destabilization within Ukraine much more than he does Russian troops marching Kyiv streets. This can be achieved by curbing energy supplies to Ukraine and to the EU member countries who are partially dependent on transit of Russian gas via Ukraine.
On December 1, 2021, Ukrainian government planned to introduce market gas prices for household consumers. That was one of the IMF demands to pursue with the next steps in cooperation, which is vitally important for Ukraine's economic stability. However, Zelensky then asked not to change prices, which looks like a populist decision. So, for the majority of consumers, the old fixed price remained in place.
In any case, if the Ukrainian government agrees on market gas prices, it would cause a dramatic increase in prices for households and potentially lead to public unrest. If that happens, January and February will be rather tough months for those who have not prepared for optimizing energy consumption amid price hikes.
On the other hand, the populist decision not to switch to market prices can harm Ukraine's cooperation with the IMF. This is also a highly risky endeavor for Zelensky because of the huge criticism in that case on the part of Petro Poroshenko's party and civil society experts.
Besides, because of the ruining of Belarusian sovereignty and Lukashenko's full obedience to Putin, Ukraine might experience shortages of the electricity supplies from Belarus. This is a rather funny fact as Ukraine once used to export electricity itself. But, now balance is very important. The balance in energy consumption is being achieved through Ukrainian thermal power stations and regional energy suppliers. The largest parts of both networks belong to Ukraine's wealthiest man Rinat Akhmetov.
In 2014, Akhmetov had already lost up to 40% of his fortune over Russian aggression and Russians raiding part of his enterprises in Ukraine's East. It is highly unlikely he would play along with Vladimir Putin. However, he is a main target of President Volodymyr Zelensky's war on oligarchs, which was announced with the adoption of the relevant legislation in Parliament, which is partially controlled by Zelensky.
Rinat Akhmetov in turn has responded to Zelensky's move with media attacks through his outlets and journalists who make use of any opportunity to criticize the president, including by inviting opposition politicians in some way loyal to Akhmetov to a number of popular panel shows.
In addition, Ukrainians are witnessing an ongoing spat between Volodymyr Zelensky and Petro Poroshenko. Poroshenko sued Zelensky for defamation. On the other hand, Poroshenko is being prosecuted for treason over allegedly giving orders to pay to the occupation administrations in Donbas administration for coal supplied.
In my humble opinion, the most risky part of the whole Ukrainian situation is pushing Zelensky to fight on three fronts, which some of his advisor recommend him doing. At the end of the day, Zelensky has to counter Putin at the Ukrainian borders with Russia and Belarus, tackle Poroshenko in courts and parliament, and Akhmetov – on his TV channels and, presumably, in the next elections, faced by Dmytro Razumkov as presidential candidate.
That is war of all against all and this turbulence is much more threatening for the state than the Mordor hordes that have amassed near our borders.
In case the internal Ukrainian situation turns into a mess (something that's already brewing), which may be followed by a dramatic plunge of people's trust in own authorities, Vladimir Putin will grasp the opportunity to assure Western leaders that Ukrainians are incapable of running their country. And he, Putin, is able to fix it – only if he's allowed to do that. And that would be the moment of truth for Mr. Biden, Mr. Scholz, Mr. Macron, and Mr. Johnson.
Dmytro Zolotukhin
The opinions expressed in this publication are those of the author and do not necessarily reflect those of Ukrinform
im