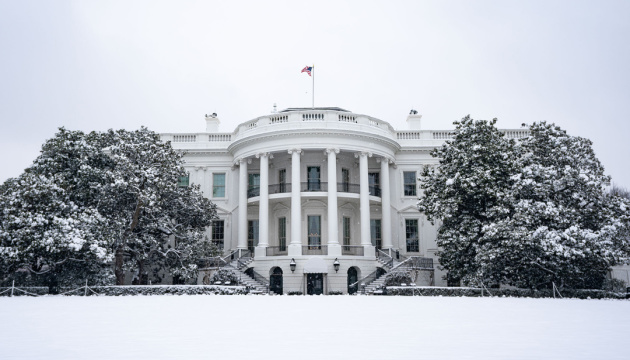 U.S. not to give up strengthening defenses at NATO's eastern borders - White House
The United States intends to strengthen its Eastern European NATO allies and support Ukraine's defenses in the event of an escalation by Russia, contrary to Moscow's ultimatum of "security guarantees" in Europe.
That's according to a senior U.S. administration official who spoke at a phone briefing on Thursday, Ukrinform's own correspondent reported from Washington.
"If Russia goes ahead with what may be underway, we and our allies are prepared to impose severe costs that would damage Russia's economy and bring about exactly what it says it does not want: more NATO capabilities, not less; closer to Russia, not further away," the official told reporters.
The U.S. has been coordinating with allies on "steps that we will take in the aftermath of a Russian incursion, including massive sanctions support for Ukraine's ability to defend its territory and force posture adjustments in frontline NATO-Allied states."
"We've conveyed all this directly to Russia, including from President Biden to President Putin," the official underlined. "But we've also been clear that there is a different path available should Russia choose to take it."
In this context, he noted that the United States is ready to engage in diplomatic cooperation through several channels, as early as next month. These include the use of the U.S.-Russia bilateral dialogue on strategic stability, as well as multilateral formats such as the NATO-Russia Council and the OSCE.
As Ukrinform reported earlier, last week the Russian Foreign Ministry unveiled two draft agreements on "security guarantees" in Europe. Russia ultimately called on the United States and NATO to withdraw troops and weapons from the territory of the "new members" of the Alliance, which joined after 1997. In addition, Moscow seeks legal guarantees that Ukraine, Georgia, and other post-Soviet countries would never become members of the North Atlantic Treaty Alliance.
An illustrative photo
im