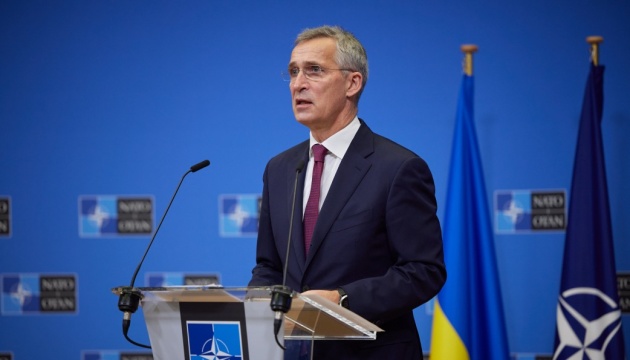 Stoltenberg calls on Putin to use holidays to withdraw troops from Ukraine
NATO Secretary General Jens Stoltenberg has called on Russian President Vladimir Putin to withdraw his armed forces from the Ukrainian border ahead of the upcoming Christmas and New Year holidays.
Stoltenberg stated this in an interview with the German news agency dpa.
He stated his readiness to negotiate in view of the Kremlin's demands for additional security guarantees from NATO, but rejected the idea that NATO could, for example, not accept Ukraine.
"We are ready to sit down and talk to Russia in the NATO-Russia Council. However, we will not compromise on the basic principles. We cannot question NATO's right to protect and defend all allies, nor the basic principle that every nation has the right to choose its own path," Stoltenberg said.
According to him, it is also about respecting the sovereignty of smaller nations. "This idea that a great power like Russia can decide what smaller neighbors can and cannot do is reintroducing the notion of spheres of influence. That absolutely goes against everything that has ensured peace and stability in Europe since the end of the Cold War," Stoltenberg said.
Russia has an opportunity to ensure a peaceful and relaxing Christmas for all, the politician said. He noted that Russia has so far gathered tens of thousands of soldiers, as well as battle tanks and drones, near Ukraine's borders, and there is no sign of this march stopping or slowing.
However, Stoltenberg left it open as to whether he suspected that troop movements were primarily an attempt by Russia to extort concessions from NATO on security issues. "There is uncertainty about Russia's intentions," he said. Stoltenberg reminded that Russia had already used violence against Ukraine during the annexation of Crimea.
Stoltenberg also reacted evasively when asked whether NATO could respond to the tense security situation with an expanded troop presence in the eastern alliance area. "We will continuously check whether we need to adjust our troop presence further," he said, adding he wanted to be careful with speculations, as this could lead to further tension.
Photo: Ukrainian President's Office
op