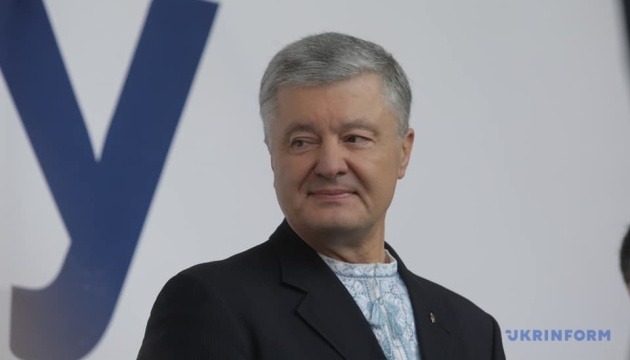 Poroshenko plans to return to Ukraine in Jan
European Solidarity party leader, MP Petro Poroshenko has said that he will return to Ukraine from a business trip abroad in the first half of January.
He said this in a video address posted on Facebook, Ukrinform reports.
"I want to emphasize that I receive congratulations from the President's Office that they will take it with understanding if I stay in Europe. I want to emphasize that I will not give them such a gift and will return to Ukraine in the first half of January, according to my own schedule, rather than the schedule of a powerful video screenwriter, Mr. Zelensky," Poroshenko said, adding that he is currently in Warsaw.
The politician stressed that a suspicion notice for him on charges of treason, terrorist financing and aiding terrorist organizations is crossing the red lines. "This is no longer a joke. The jokes are over and they will have to answer for this, but later, because now someone has to be smarter. Now we have to unite, and now we have to save Ukraine and repel Russian aggression. Together we are moving to victory and see you in Ukraine," Poroshenko added.
Ukraine's acting Prosecutor General Oleksiy Symonenko on December 20 signed a suspicion notice for former President Petro Poroshenko in the case of coal supplies from occupied territories.
According to the State Bureau of Investigation, Poroshenko is suspected of "contributing to the activities of the terrorist organizations 'LPR' and 'DPR' by acting in collusion with a group of individuals, including representatives of the top leadership of the Russian Federation." The politician was called in for questioning on Thursday, December 23, at 10:00.
op