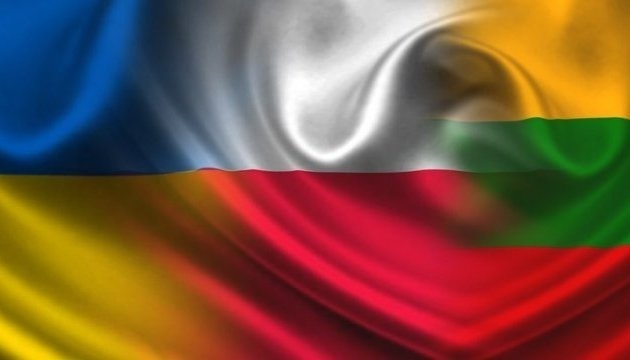 Lublin Triangle Summit: Poland, Lithuania to support Ukraine in light of Russia's movements on border
The leaders of Poland and Lithuania, Andrzej Duda and Gitanas Nausėda during the Lublin Triangle Summit (Ukraine, Poland, and Lithuania) in Guta, Ivano-Frankivsk region, on Monday, December 20, are set to express solidarity with Kyiv in the wake of Russia's aggressive actions.
This was stated at a media briefing on Sunday by the head of the International Policy Bureau at the Polish President's Chancellery, Jakub Kumoch, an Ukrinform correspondent reports.
"The summit aims to demonstrate solidarity with Ukraine at a time when it is under pressure from Russia, which has mobilized its forces around Ukraine's borders," Kumokh said.
According to the official, with this gesture, Duda and Nausėda seek to clearly state that Poland and Lithuania, as NATO Allies, support a firm line and full opposition on the part of the Alliance to Russia's actions on the border with Ukraine.
"We'd like to assure you of our support for (Ukraine's - ed.) membership in NATO and the EU," said the Secretary of State in the Polish President's Chancellery.
Kumokh said that during the summit, the leaders will discuss recent talks, including in the "Bucharest Nine" format with U.S. President Joe Biden. He noted that during the negotiations the regional leaders held with Biden, Poland and Lithuania clearly emphasized that decisions on Ukraine's future could only be made by Ukrainians.
Kumoch pointed out that the Summit of the Lublin Triangle leaders is an urgent event held at the request of the Ukrainian side.
The Lublin Triangle is a platform for tripartite cooperation between the Republic of Lithuania, the Republic of Poland, and Ukraine, aimed at deepening regional cooperation in the security, economic, and socio-humanitarian areas.
The decision to create the Lublin Triangle was passed on July 28, 2020, by the ministers of foreign affairs of Ukraine, Lithuania, and Poland – Dmytro Kuleba, Linas Linkevičius, and Jacek Chaputowicz, who signed the Declaration on the Establishment of a New Regional Association.
im