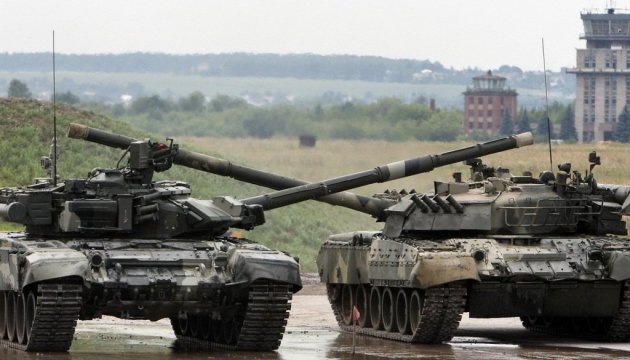 Russian court inadvertently acknowledges Russia's military presence in occupied Donbas - journalist
For the first time, a Russian court has officially recognized that the Russian regular troops are fighting against Ukraine in certain parts of Donetsk and Luhansk regions, which goes against Russia's persistent claims of military non-involvement in hostilities across eastern Ukraine.
That's according to a Ukrainian war journalist Andriy Tsaplienko who got hold of a judgment in one of the cases heard by a district court in Russia's Rostov-on-Don, Ukrinform reports.
The presence of the Russian military in Donbas has been openly acknowledged in the verdict handed down by Judge Leonard Sholokhov, posted on the court's official website, says the report.
The case concerns bribery and theft among the Russian military "on combat duty" in the occupied part of Ukraine, as per the verdict.
"But the judge made an even bigger blunder as he put this all in the official document. So he made it public. So when he's fired, I suggest he be granted asylum in Ukraine, based on the assumption that he might as well have long been our intelligence asset. Seriously, now the Russians might rush to clean up all documents and verdicts in this trial. But manuscripts don't burn, especially in the age of the Internet," Tsaplienko said.
The journalist stressed that this is the first official judgment by a Russian court, which acknowledges the presence of Russian troops in Donbas.
He also notes that from this verdict it is possible to draw a conclusion about the level of morale among Moscow's proxies and the Russian occupation forces.
"In this story, we can only rejoice about the fact that the army, where food is stolen from their own soldiers on an industrial scale ... has no chance of winning the war against Ukraine. Even with hypersonic missiles at hand," Tsaplienko stressed.
It is noted that Russian citizen Zabulaev, tried in the said case, has been sentenced to 5 years in a correctional colony.
As Ukrinform reported, President of the European Commission Ursula von der Leyen expressed readiness to scale up sanctions against Russia in the event of further aggression against Ukraine.
im