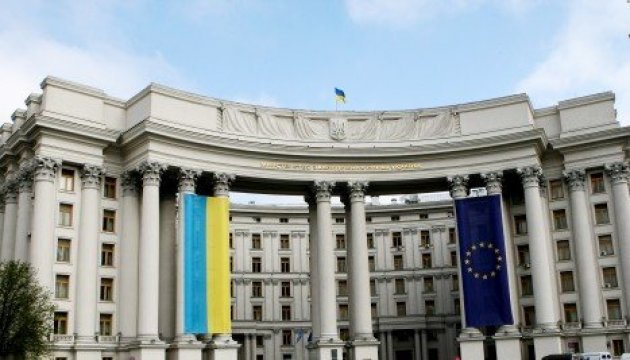 "Smoke screen": MFA decries Russia's fake allegations against Ukrainian diplomats in Lebanon
The fake story about the alleged wrongdoings of the Ukrainian diplomats working in Lebanon, launched by the Russian foreign ministry, aims to create a smokescreen amid the fallout over the case involving Russian diplomats smuggling cocaine.
That's according to Foreign Ministry Spokesman Oleh Nikolenko, who addressed the issue on Facebook, Ukrinform reports.
"Yesterday, media reports said a jury in Moscow found four suspects guilty. They face up to 25 years in prison. Let me remind you that the case concerns an attempt to smuggle into Russia out of the Russian embassy in Argentina, on a government-operated plane, a 400-kg batch of cocaine worth EUR 35 million," Nikolenko wrote.
The spokesperson addressed a post on social media by Russian Foreign Ministry Spokeswoman Maria Zakharova claiming that Ukrainian diplomats at the Lebanese embassy were allegedly issuing tourist visas to Syrian nationals willing to move to Europe and "helping them cross the Syrian-Lebanese border."
"Obviously, insinuations as regards Ukrainian diplomats have become a side effect of the Russian cocaine case," Nikolenko added.
As reported, in February 2020, twelve suitcases with almost 400 kilograms of cocaine were discovered at the school located at the premises of the Russian Embassy in Argentina. They had been tagged as diplomatic cargo. To identify those involved in a drug trafficking scheme, law enforcers replaced cocaine with flour before the batch was sent to Moscow. The perpetrators' plan was to use Russian diplomatic mail as a coverup. The drug trafficking scheme turned out to have been built into the shipment system run by Russia's Ministry of Foreign Affairs.
According to media reports, the government-run plane, which is used by the Secretary of Russia's Security Council Nikolai Patrushev, was employed to ship the batch.
im