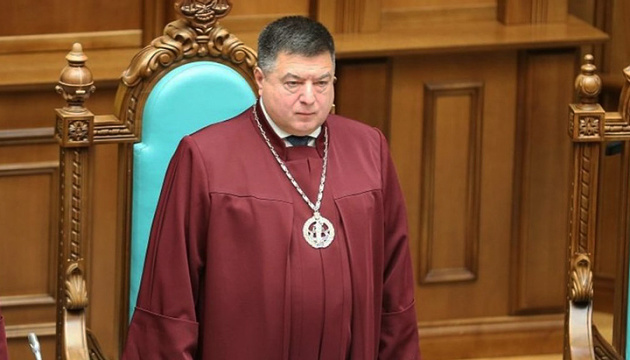 U.S. imposes sanctions against former head of Ukraine's Constitutional Court
The United States has imposed sanctions against Oleksandr Tupytskyi, former chairman of Ukraine's Constitutional Court.
The U.S. Department of State announced this in a press release issued on Thursday, December 9, Ukrinform reports.
The document states that Tupytskyi was included in the sanctions list "for significant corrupt acts to include the acceptance of a monetary bribe while serving in the Ukrainian judiciary."
In addition, restrictive measures have also been imposed against his wife, Olga Tupytska, the Department of State said.
It also announced the establishment of a Coordinator on Global Anti-Corruption, who will integrate and elevate the fight against corruption across all aspects of U.S. diplomacy and foreign assistance.
On March 27, Ukrainian President Volodymyr Zelensky revoked the 2013 decrees of former President Viktor Yanukovych appointing Oleksandr Tupytskyi and Oleksandr Kasminin judges of the Constitutional Court. Zelensky said this had been done on the basis of an audit of the ex-president's decrees, which was carried out in pursuance of a decision by the National Security and Defense Council.
The dismissed judges challenged the president's decree at the Supreme Court.
On July 14, 2021, the Administrative Court of Cassation of the Supreme Court declared illegal a presidential decree of March 27, which revoked Yanukovych's decree appointing Tupytskyi as a judge of the Constitutional Court.
The President's Office appealed the decision at the Grand Chamber of the Supreme Court. No final decision on this case has been made yet.
op