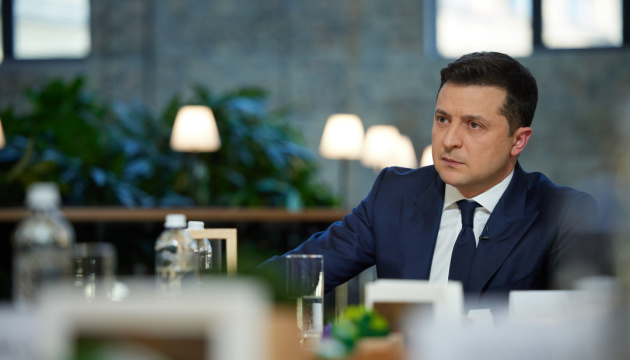 Zelensky sees Biden-Putin call as positive step
President Volodymyr Zelensky of Ukraine welcomes the latest call between U.S. and Russian Presidents, Joe Biden and Vladimir Putin, adding he will be able to provide detailed comments after he speaks with the U.S. leader on Thursday.
The president stated this during a joint briefing with Prime Minister of Croatia Andrej Plenković in Kyiv, an Ukrinform correspondent reports.
"In general, I think it is a positive thing that the President of the United States spoke with the President of the Russian Federation. I would like to communicate and comment on the details of this conversation tomorrow after I speak with the President of the United States. There has always been bipartisan support for Ukraine in the U.S. but the most important thing we see is that there is a personal real reaction and a personal role for President Biden in resolving the war in the east (of Ukraine - ed.). I think that's the most important thing," Zelensky said.
Also, the Ukrainian leader said he would be talking with Biden over the phone on Thursday.
As Ukrinform reported earlier, virtual talks between the presidents of the United States and Russia took place on Tuesday, December 7, having lasted a little over two hours. Biden said he intended to discuss the outcome of the video call with his European allies, as well as personally with the head of the Ukrainian state.
The White House has announced that Biden was set to call Zelensky on Thursday, December 9, to discuss, among other things, the outcome of his talks with Putin.
Photo: OP
im