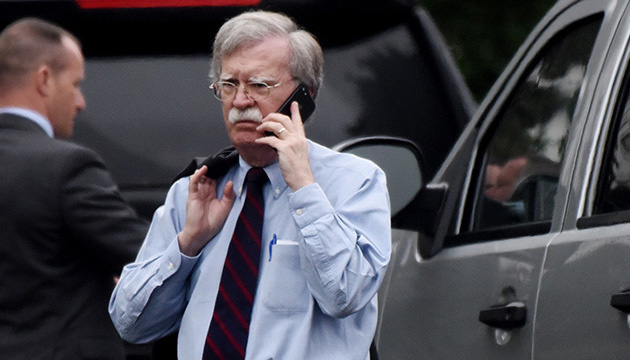 NATO should deploy troops in Ukraine on rotational basis to deter Russia - Bolton
The United States and other NATO Allies should deploy troops in Ukraine on a rotational basis to deter Russia from further aggression against Ukraine.
That's according to an opinion voiced by John Bolton, former presidential security advisor in the Donald Trump administration (2018-2019), as he spoke with RFE/RL, Ukrinform reports.
"We need … to make sure the costs are so high that [Russian President Vladimir] Putin and his advisers will find it unacceptable. I think that's the way to deter the military action that seems so imminent," Bolton, one of the vocal hawks in U.S. politics, told RFE/RL.
Bolton said Russian aggression against Ukraine is just part of Putin's wider strategy for maintaining the Kremlin's influence in Russia's near abroad.
He said the Russian leader keeps "probing" the six former Soviet states in Eastern Europe and the Caucasus -- Ukraine, Belarus, Moldova, Georgia, Armenia, and Azerbaijan -- that are not in the Western military alliance and that NATO has to end the ambiguity over their future.
As Ukrinform reported earlier, the presidents of the United States and the Russian Federation, Joe Biden and Vladimir Putin, are set to have a virtual summit on Tuesday, December 7, with the situation around Ukraine being one of the main topics of discussion.
On Monday, the White House said the goal of U.S. diplomatic efforts was to shape a concerted position of the Western powers that Russia should cease any further buildup of forces and withdraw troops from Ukraine's borders.
On December 5, Minister of Defense of Ukraine Oleksiy Reznikov, speaking on Estonian television, said that the number of Russian troops near the Ukrainian border would further increase up to 175,000.
Earlier, Secretary of State Antony Blinken said the United States had made it clear to the Kremlin that it will respond decisively, including through a range of "high impact" economic measures not applied previously if Moscow invades Ukraine.
im