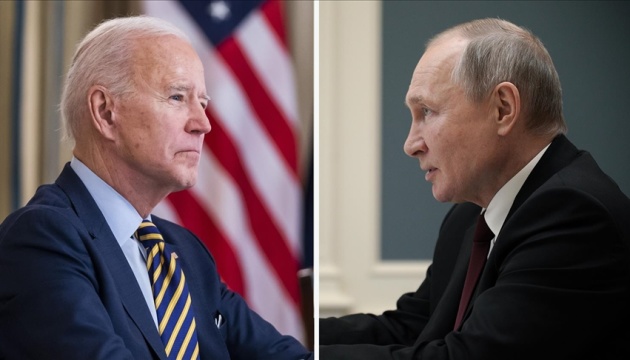 Senator Ernst calls on Biden to be 'clear and strong' in his call with Putin
Republican Sen. Joni Ernst has called on U.S. President Joe Biden to be "very clear and very strong" in his December 7 call with Russian counterpart Vladimir Putin.
That's according to CNN, Ukrinform reports.
"He needs to say to Vladimir Putin that we are no longer going to allow you to continue with the Nord Stream 2 pipeline and we need you to know and understand that we will defend Ukraine and we will provide them assistance," Ernst said.
A member of the Senate Armed Services Committee, Ernst stressed the need for Biden to push back against what she called "a very aggressive action" by Russia.
The Ukrainian government said last Friday that Russian troops might attack Ukraine in late January. Citing U.S. intelligence on Saturday, the Washington Post also reported the possibility of an attack involving 100 battalion tactical units of about 175,000 personnel, including tanks, artillery and equipment. The Kremlin, meanwhile, has denied plans to invade Ukraine and blamed the West for allowing Ukraine to arm itself militarily.
Meanwhile, the White House confirmed plans to hold a video call between the two presidents, Joe Biden and Vladimir Putin, on Tuesday, December 7.
op