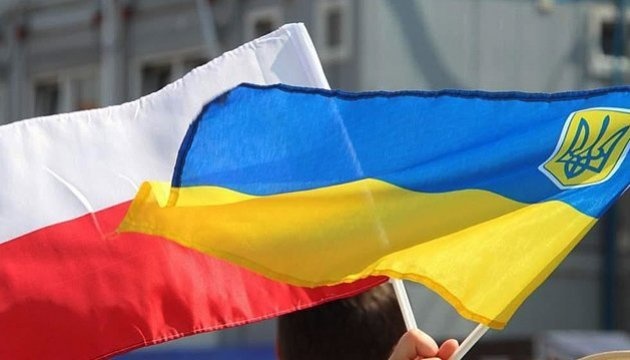 Interior ministers of Ukraine and Poland discuss situation on border with Belarus
Minister of Internal Affairs of Ukraine Denys Monastyrsky and Minister of Internal Affairs of Poland Mariusz Kamiński discussed the current situation on the border with the Republic of Belarus, the vision for further developments, and the relevant response plans.
As the press service of the Ministry of Internal Affairs of Ukraine informs, Monastyrsky revealed the details of the Polissia special border operation.
"It was launched to prevent illegal activities by foreigners on Ukraine–Belarus border. Moreover, the Cabinet of Ministers of Ukraine allocated UAH 175 million to strengthen the protection of the Ukrainian border," reads the statement.
In turn, Kamiński informed of a temporary de-escalation of tensions, as well as obvious signs of changing tactics of those who try to break through Belarus–Poland border, storming it in various places in small groups.
The minister noted that, according to the Polish side, there is a fairly high probability of hybrid attacks against Ukraine. He also assured of Poland's readiness to firmly support Ukraine's sovereignty and territorial integrity.
"We are aware of possible scenarios of further developments that could be implemented against Ukraine in order to undermine the stability of our state, disperse our attention and strength, and, in some way, worsen our relations with Poland and the EU," Monastyrsky said.
He reiterated his solidarity with Poland and paid tribute to his colleagues from the Polish Ministry of Interior for their resolute intransigence in matters of security for the state and its citizens.
As reported, the migrant crisis on Belarus–Poland border has been going on since August. Poland accuses Belarus of the deliberate creation of migrant pressure.
President of the European Council Charles Michel visited Poland for urgent consultations on November 10.
On November 12, Secretary of the National Security and Defense Council of Ukraine Oleksiy Danilov stated that there were about 15,000 migrants in Belarus.
The United States, Britain, and a number of EU Member States condemned the Belarusian regime for using migrants for political purposes.
ol