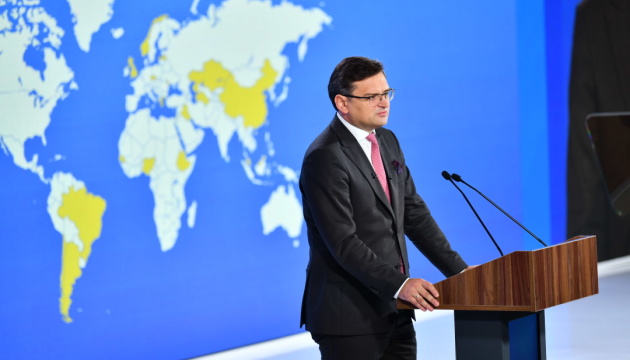 Direct talks with Lukashenko are inappropriate, FM Kuleba says
Minister of Foreign Affairs of Ukraine Dmytro Kuleba does not consider it expedient to hold direct talks with Alexander Lukashenko.
He expressed this opinion in an interview with the Delfi news portal, the text of which was published by the Embassy of Ukraine in Latvia, Ukrinform reports.
According to the minister, each contact should be assessed in terms of whether it leads to the political legitimization of those who committed illegal acts against peaceful protesters in Belarus.
"Of course, there is no need to burn all the bridges with Belarus, but it is necessary to be very careful when planning contacts to avoid a situation where communication with Lukashenko will be perceived as political recognition and legitimization of this regime," he said.
In this context, the chief Ukrainian diplomat noted he was ambivalent about the telephone conversation between Acting German Chancellor Angela Merkel and Lukashenko. "I think that after receiving a call from Chancellor Merkel, Lukashenko achieved much in a political sense," Kuleba said.
When asked whether he would advise the President of Ukraine to speak with Lukashenko directly, the foreign minister said: "Of course, I would not consider it appropriate, especially since I understand that the main orchestrators of this migrant crisis are sitting in the Kremlin."
Commenting on the crisis on Poland–Belarus border, he stressed that the Ukrainian authorities are aware of the need to be vigilant and ready for the fact that "this could happen on our border at any moment."
"It may happen or may not. But this is a reality we must be ready for," Kuleba said.
As reported, the migrant crisis on the border of Belarus with Poland, Lithuania, and Latvia has been going on since June. The countries accuse Belarus of the deliberate creation of migrant pressure as part of hostile hybrid actions against them as the EU Member States.
ol