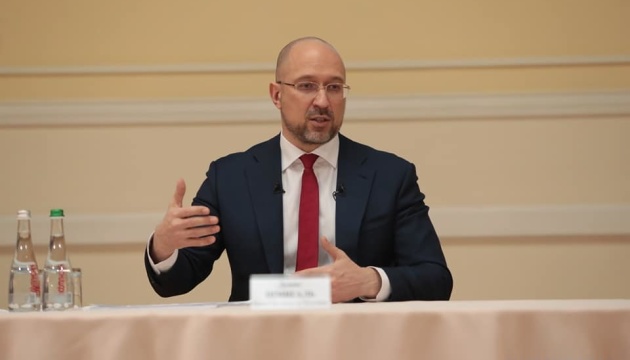 PM Shmyhal: Continued presence of NATO warships in Black Sea needed to support Ukraine
The Russian Federation regularly demonstrates its military potential and seeks to thwart Ukraine's Euro-Atlantic aspirations.
Prime Minister of Ukraine Denys Shmyhal expressed such an opinion in an interview with Politico ahead of his visit to Brussels, the Government portal informs.
According to the Prime Minister, the constant build-up of the Russian military contingent close to the Ukrainian borders is one of the tools of the Kremlin's policy.
"The response to Russia's aggressive actions should be a joint response from Ukraine, the EU and NATO. Ensuring the continued presence of Allied warships in the Black Sea would be a very strong message of support for Ukraine," the Prime Minister stressed.
According to Shmyhal, the Kremlin is interested not only in destabilizing the situation in Ukraine, but also in destabilizing the EU and NATO countries' security.
"Gas is already being used as a weapon not only against our State, but also against the whole of Europe. The situation around Nord Stream 2 as well as the reduction of gas transit through Ukraine clearly confirms this thesis," said the Prime Minister.
According to him, the Russian Federation also constantly uses other tools of a hybrid war against Ukraine and the West, including cyberattacks and disinformation campaigns.
As reported, the Prime Minister of Ukraine together with the Heads of Government of Georgia and Moldova will hold a series of meetings with the leadership of the European Union in Brussels on November 30.
ol