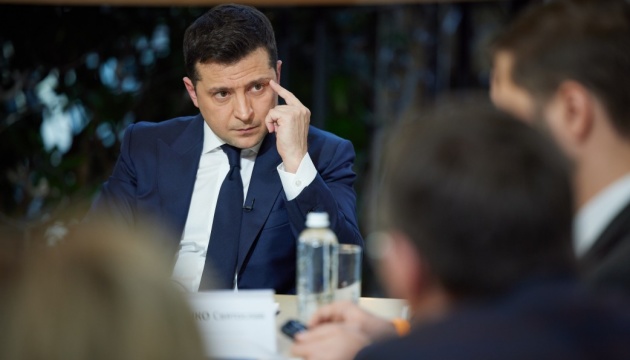 President: Ukraine is ready for dialogue with Russia both in Normandy and in a parallel format
Ukraine is ready to hold talks with Russia on resolving the armed conflict in the east, not only within the framework of the Normandy format, but also in another parallel format.
"President [of the European Council] Charles Michel told me that we need to define how to talk further. I rely on several formats, I'll tell you frankly. There is a Normandy format, the French side wants to put pressure on Russia to hold the Normandy format meeting with the new Chancellor [of Germany]. In parallel, we also expect negotiations between the United States and Russia. We understand that decisions on Ukraine are not made without Ukraine, but Ukraine will still be one of the main issues. We also see a different format there, a parallel format of negotiations," President of Ukraine Volodymyr Zelensky said during a press marathon on November 26, an Ukrinform correspondent reports.
The Head of State also assured that Ukraine is ready for a dialogue with Russia.
"We are ready for a conversation. If you don't want to meet, let's talk on the phone, but let's say publicly that Russia does not prepare a full-scale invasion of Ukraine. It seems to me that this signal would be important now," the President said.
ol