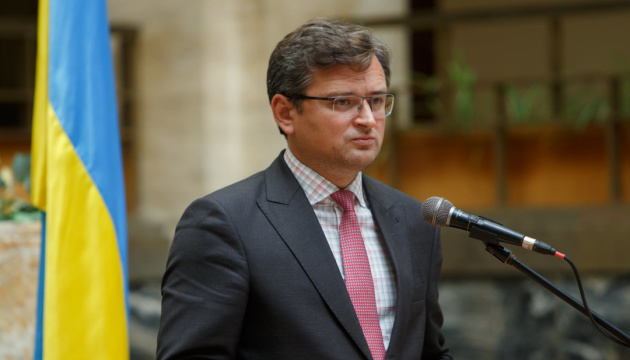 Kuleba: Our partners currently have no alternatives to Normandy format
Ukraine's partners have no tried-and-tested alternatives to the Normandy format in which Russia would be at the negotiating table.
"We understand that this should be the format in which we will have Russia at the negotiating table. Our partners do not have any concrete tried-and-tested alternatives so far," Minister for Foreign Affairs of Ukraine Dmytro Kuleba said in the talk show "Right to Power" on November 25, an Ukrinform correspondent reported.
The Ukrainian foreign minister does not expect discussion of an alternative format of talks in case of a possible meeting between U.S. President Joe Biden and Russian President Vladimir Putin.
"Now the main focus is on the actual revival of the Normandy format. Actually, it doesn't matter what format we will have, as long as it is effective," the minister explained.
As reported, on November 15, Ukraine, France, and Germany agreed to continue to insist on holding a ministerial meeting in the Normandy format with the participation of Russian Foreign Minister Sergey Lavrov.
ol