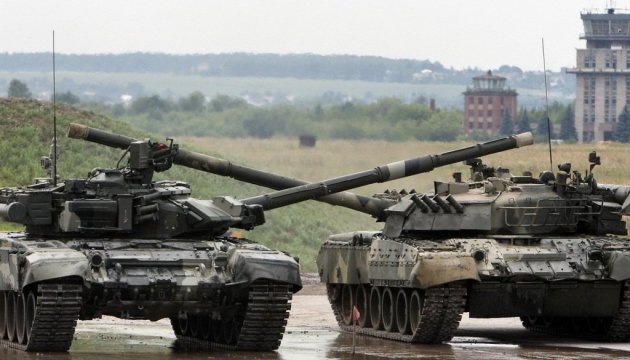 No imminent threat of massive offensive by Russia - NSDC secretary
The National Security and Defense Council is currently seeing no threats of a large-scale invasion of Ukraine by the Russian armed forces, although the situation may change.
That's according to Secretary of the National Security and Defense Council of Ukraine, Oleksiy Danilov, who spoke at a panel show on 1+1 TV on Thursday, November 25, an Ukrinform correspondent reports.
"We analyze and systematize everything. There's no news for us, and I can repeat what I said last time. To date, we see no threats voiced by (military intelligence chief Kyrylo - ed.) Budanov as to January 15 (possible date of the Russian incursion - ed.). What's happening today? There is no doubt that Putin has not removed from the agenda the issue of destroying our country. And this question arose not today, not yesterday – this is the question that's been standing since 2008," Danilov stressed, adding that recently the world has finally realized who has been attacking Ukraine.
According to the secretary of the National Security and Defense Council, it is currently impossible to say unequivocally whether Russia will launch a full-out invasion, but Ukraine is ready to fight back.
"Is Ukraine ready? It is. Will there be a war? Today the question remains open, but we must be ready for it," Danilov said.
The top security official also noted that the Russian president has not given up his intention to return to the negotiating table with his U.S. counterpart.
"Putin is greatly seeking to sit down at the negotiating table with (Joe - ed.) Biden, preferably this year, and to settle that he will be ruling over here (in Ukraine - ed.). And now this hysteria, which is being fueled by Russia today, the back-and-forth movement of troops, the exercises, should all be seen in the context of what they have to agree on. What will happen if they don't agree? It is difficult to say how Putin will act," Danilov said.
As Ukrinform reported earlier, on November 21, Kyrylo Budanov, chief of the Defense Ministry's Main Intelligence Directorate, told Military Times that Russia had amassed more than 92,000 troops near Ukraine's borders and was preparing for an offensive that could begin in late January-early February 2022.
Earlier, The Washington Post, POLITICO, CNN, and western others reported on the Russian military buildup on the border with Ukraine.
im