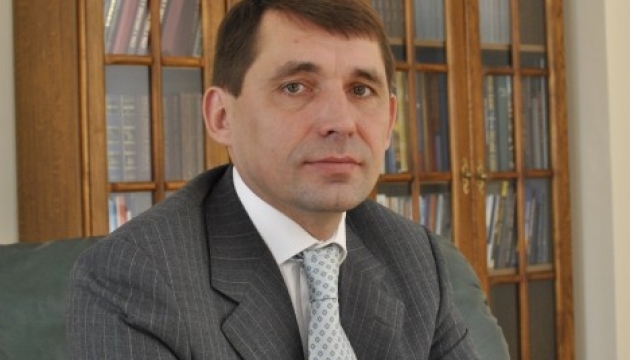 MFA Ukraine comments on Moscow's latest allegations of Ukraine's "offensive action"
New accusations voiced by the Russian Foreign Ministry of alleged "offensive action" by Kyiv in Ukraine's east may testify to the Kremlin preparing the next steps to escalate the situation in the zone of armed conflict.
That's according to Deputy Foreign Minister Mykola Tochytskyi who spoke via video conference at the Third International Forum on Eastern Ukraine, an Ukrinform correspondent reports.
"When a Russian foreign ministry spokeswoman has just stated that Ukraine is advancing, attacking, or demonstrating its intention to attack in the east, we don't rule out that this is a kind of preparation for Russia's next steps (regarding the escalation)," Tochytskyi said.
He noted that given the amassing of about 100,000 Russian troops near Ukraine's borders and the situation of the illegal migrants in Belarus, it is unlikely that Russia will participate in the Normandy format of talks or in the Minsk process on Donbas settlement
"Most likely, the goal (of Russia - ed.) was and is to pursue aggression," the deputy foreign minister noted.
In this context, Tochytskyi stressed that it is very important for Ukraine in this situation that the collective West shows unity in its position on the war that Russia is waging against Ukraine, as well as regarding the fact that Russia must pay a specific cost if aggression continues.
According to the deputy minister, the EU's contribution to strengthening Ukraine's defense capabilities could include various training missions for the Armed Forces, the country's participation in PESCO (European Defense Union), EU training missions, direct work in cyber centers, and countering disinformation.
"These are the elements that would help us become stronger in our fight against the aggressor in eastern Ukraine," Tochytskyi concluded.
As reported earlier, Russian Foreign Ministry's Spokesperson Maria Zakharova said today that the reports of the OSCE Mission allegedly suggest an offensive by the Armed Forces of Ukraine near the settlements of Hranitne and Staromaryivka in Donbas.
On November 22, Foreign Minister Dmytro Kuleba said Ukraine was not planning an offensive military operation in Donbas and remained committed to finding a political and diplomatic solution to the conflict. He also noted that the Russian side had increased the intensity of disinformation efforts, including false accusations claiming Ukraine was allegedly plotting a military offensive in Donbas.
On November 21, Ukraine's military intelligence chief Kyrylo Budanov suggested Russia might dare to launch a full-scale invasion of Ukraine in January-February next year.
im