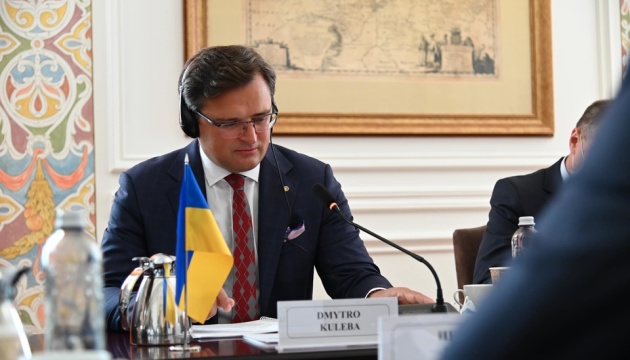 Sanctions to be lifted off Yanukovych-era officials if no guilty verdicts handed down - Kuleba
Without court verdicts, sanctions, introduced in 2014, will be lifted off Ukrainian ex-officials.
That's according to Foreign Minister Dmytro Kuleba who spoke at an online briefing on Thursday, November 25, an Ukrinform correspondent reports.
"Time is running out and, indeed, those on the sanctions list who haven't been named in court verdicts, are gradually being taken off of it," said the minister.
Kuleba told journalists that the issue had been brought before law enforcement agencies and a meeting was held on the issue, chaired by Prosecutor General Iryna Venediktova.
"We went through all the cases, all the lists and saw where there are better prospects and where they are worse. Now, so to say, the gears of the state machine will turn faster to this end," the top diplomat assured.
The foreign minister added that each case file is very large so it takes time for law enforcement to investigate and courts – to hear them.
"In the context of our judicial system, which requires reform, this is not some one-time exercise, but we are moving forward in this direction and we will work together with law enforcement to make sure these people remain sanctioned. The key thing here is court verdicts. If there are no court verdicts, sanctions will be eventually lifted," Kuleba stressed.
As Ukrinform reported earlier, ex-president Viktor Yanukovych, his son Oleksandr Yanukovych, ex-minister for revenues and fees Oleksandr Klymenko, ex-prosecutor general Viktor Pshonka, and his son Artem Pshonka, ex-minister of internal affairs Vitaliy Zakharchenko and his former deputy Viktor Ratushniak, as well as a businessman Serhiy Kurhcenko have all been sanctioned by the European Union.
im