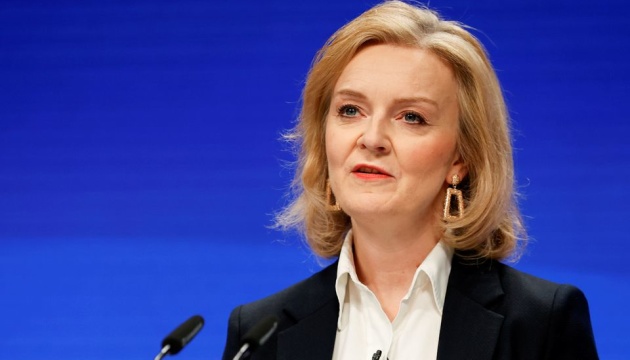 Britain warns Russia against new aggression against Ukraine
British Foreign Secretary Liz Truss has said that the Russian authorities would make a "grave mistake" if they launched a new wave of aggression against Ukraine.
According to Ukrinform, she said this to Reuters.
"I think that would be a grave mistake from Russia," Truss said when asked about a possible incursion.
According to her, the British government fully supports Ukraine.
"We are very close allies of Ukraine and we are working with our partners in NATO but also directly with Ukraine to make sure they are fully supported," Truss said.
Earlier, Ukrainian Foreign Minister Dmytro Kuleba said that Germany and France understand that Russia is now escalating the situation in various areas and are ready to coordinate with other countries to deter Russia's aggressive behavior.
Earlier reports said that Russia had amassed about 92,000 troops near Ukraine's border.
Kyrylo Budanov, head of the Main Intelligence Directorate of the Ukrainian Defense Ministry, said that the Russian invasion could take place in January-February from several directions: through sections of the eastern borders (both government-controlled and non-government-controlled), as well as from Crimea and Belarus.
op