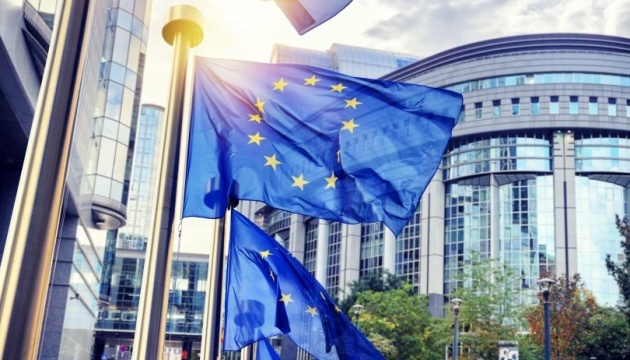 EU condemns Russia's 'simplified' trade measures in occupied part of Donbas
The EU has condemned measures taken by Russia to "simplify" the rules for purchasing goods in temporarily occupied territories in eastern Ukraine as another manifestation of disrespect for international law and a violation of Ukraine's territorial integrity.
That's according to a statement by an EU spokesperson, published on the website of the European External Action Service on Wednesday, November 24, Ukrinform reports.
"The European Union deplores the Russian decree signed by President Putin on 15 November on simplified trade rules to allow access measures to increase access of goods to and from the temporarily non-government controlled areas of Donetsk and Luhansk regions of Ukraine. The decree aims to further separate the temporarily non-government controlled areas of Donetsk and Luhansk from Ukraine, in contradiction with the objectives of the Minsk Agreements," the statement read.
According to the EU spokesperson, such unilateral measures violate Ukraine's sovereignty and territorial integrity, including with regard to customs control, and "have the potential to increase the tensions and prolong the status quo, while impeding the future reintegration process."
"We call on Russia to revoke this decision and to stop taking unilateral measures that only provoke further aggravation of the conflict in eastern Ukraine. The European Union will continue to enforce its non-recognition policy in this regard," the document said.
On November 15, Russian President Vladimir Putin signed a decree on "commodity rapprochement" with certain districts of Donetsk and Luhansk regions, which equated goods produced in the temporarily occupied territories of Donetsk and Luhansk regions with those produced in Russia. At the same time, Putin instructed the Russian government to ensure the access of goods from occupied Donbas to the Russian market within a month, including their access to public procurement.
op