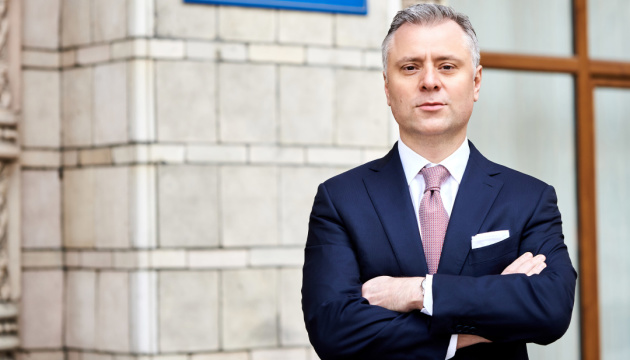 Naftogaz CEO calls on U.S. to hit Russia with more sanctions before Nord Stream 2 launches
The commissioning of the Nord Stream 2 gas pipeline bypassing Ukraine would allow Moscow to completely withdraw the Ukrainian GTS from the chain of gas shipments to Europe and untie its hands for a large-scale military incursion into Ukraine.
That's according to the Chairman of the Board of NJSC Naftogaz of Ukraine, Yuriy Vitrenko, who spoke at a discussion hosted by the Atlantic Council: "Moscow, Nord Stream 2, and Europe's energy crisis," an Ukrinform correspondent reports.
"If there is no gas flowing through Ukraine, it's easier for Russia to launch full-scale military aggression against Ukraine because Russian flows won't be affected. So they (Russia - ed.) will continue getting money from the European market," Vitrenko said.
According to the Naftogaz CEO, if Nord Stream 2 is launched, Europeans will not feel the "immediate effect" of such a war because gas supplies to their homes won't be interrupted.
In this regard, Vitrenko called on the United States authorities not to postpone new sanctions against Russia until it is too late and Russians get what they want, which is putting NS2 into operation. Noting that, although it might be difficult for the U.S. administration to go for more sanctions against the pipe today as they are not willing to harm the interests of their European partners, it would be much more difficult to do once Nord Stream 2 is actually launched.
If the U.S. sanctions Nord Stream 2 now, Europeans won't be affected as uninterrupted supplies could be provided through the Ukrainian GTS. At the same time, if sanctions are imposed when the pipeline is operational and the flow of gas through Ukraine has already been stopped, European energy supplies will definitely be affected, Vitrenko explained.
Introducing sanctions immediately would force Russia to play by the rules and cease further weaponizing of gas, which would prevent another round of Moscow's aggression.
As Ukrinform reported earlier, the Biden administration stopped short of imposing sanctions on Nord Stream 2 AG operator, granting the relevant request of the German government.
A bill is currently being considered in the U.S. Senate, envisaging sanctions against all participants in the Nord Stream 2 project.
im