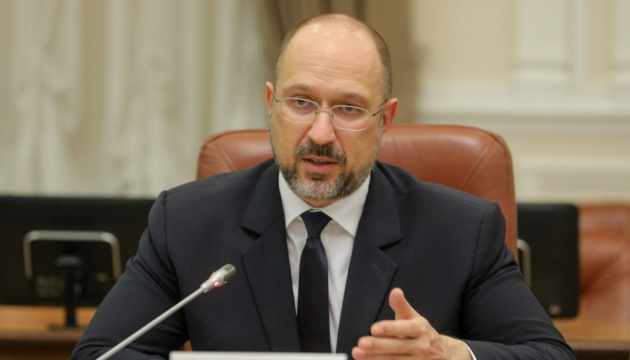 Healthcare, housing for IDPs: Shmyhal reports on government's activities over past week
Last week the Ukrainian government has been working on strengthening the capacity of the healthcare system, providing housing for Ukraine's defenders and internally displaced persons (IDPs), and preparing for the next Reform Conference, Prime Minister Denys Shmyhal has written on Facebook.
In particular, in November the budget for healthcare institutions for COVID-19 patients will grow from UAH 577.7 thousand to UAH 634.3 thousand. These funds will be used for additional drugs for these patients.
The prime minister also noted that the government exempted from VAT the equipment imported to Ukraine for the manufacture of vaccines and drugs needed for the treatment of COVID-19.
In addition, Shmyhal said that the government is working on the issue of providing defenders of Ukraine and IDPs with quality housing.
"The government allocated UAH 282.8 million in subventions to the regions to pay compensation for the purchase of housing to internally displaced persons who defended our state. Another UAH 3.1 million will be used to pay monetary compensation for proper housing to participants of the Revolution of Dignity, as well as members of their families," Shmyhal explained, adding that UAH 13 million of subventions will be used for the purchase of 30 real estate objects in territorial communities for temporary residence of IDPs.
In addition, according to the Prime Minister, last week the government launched the preparations and holding of the international competition of scientific and technical developments and innovative projects "PATON BRIDGE," initiated by the President, which should help strengthen international cooperation in science and technology and increase the investment attractiveness of Ukraine.
Shmyhal also added that a meeting with international development partners took place last week as part of preparations for the Fifth Conference on Reforms in Ukraine.
iy