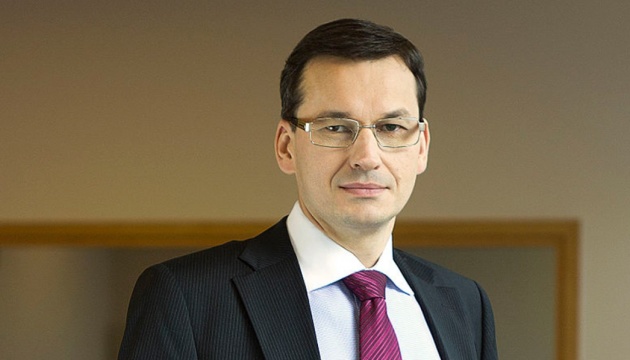 Poland's Morawiecki concerned over Russian troops near Ukraine
The growing number of Russian troops near the Ukrainian border, as well as in Belarus and Russia's Kaliningrad exclave, is a matter of concern to the Polish authorities.
That's according to a Facebook post by the head of the Polish government, Mateusz Morawiecki, published following a meeting with his Latvian counterpart Krišjānis Kariņš, Ukrinform reports.
"We are concerned about the increasing presence of Russian troops around Ukraine, in Belarus, along the Russian-Belarusian border, and in Kaliningrad region. This is another tool that could be used for a direct offensive, "Morawiecki said.
According to Poland's prime minister, during the meeting with Kariņš in Riga, further coordination of actions in the context of the ongoing migration crisis was discussed.
The head of the Polish government noted that thanks to active contacts with the Middle East and Western partners, it was possible to change the position of many air carriers, which had been used as "a tool a tool for trafficking people who were then used as a human shield."
Morawiecki added that Poland and Latvia at all European Council meetings speak with one voice on the Nord Stream 2 gas pipeline and Russia's speculation on the gas market.
The Polish prime minister visited Estonia, Lithuania, and Latvia to discuss with their leaders the ongoing migration crisis.
It should be recalled that the crisis on the Polish-Belarusian border has been going on since August. In total, about 35,000 attempts by migrants to penetrate Poland's border were recorded. On a daily basis, large groups of migrants attempt to break through to Poland, being assisted by Belarusian security forces.
im