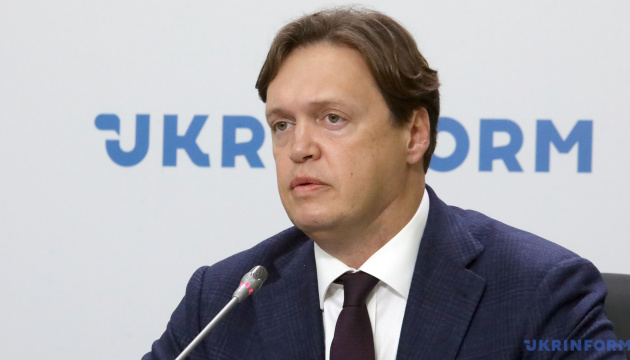 Sennychenko confirms desire to resign as head of State Property Fund
Dmytro Sennychenko, head of the State Property Fund of Ukraine, has confirmed his intention to resign from the post, but denied the decision was linked to the sale of JSC First Kyiv Machine-Building Plant (formerly known as Bilshovyk Plant).
He said this at a press conference on Thursday, November 18, when asked whether his resignation was connected with the sale of the plant, according to an Ukrinform correspondent.
"Preparations [for the sale] and the sale of Bilshovyk Plant were carried out at a high level and in a legal manner. No, it is not connected. My resignation is my personal wish," Sennychenko said.
On September 19, 2019, the Verkhovna Rada supported Sennychenko's candidacy for the position of head of the State Property Fund. The auction for the sale of corporate rights of the former Bilshovyk Plant took place on October 27. At a starting price of UAH 1.39 billion, the enterprise was sold for UAH 1.429 billion to General Commerce LLC.
Earlier, a number of media outlets reported that Sennychenko had tendered his resignation. According to media reports, the reason behind this decision was the privatization of Kyiv's Bilshovyk Plant.
op