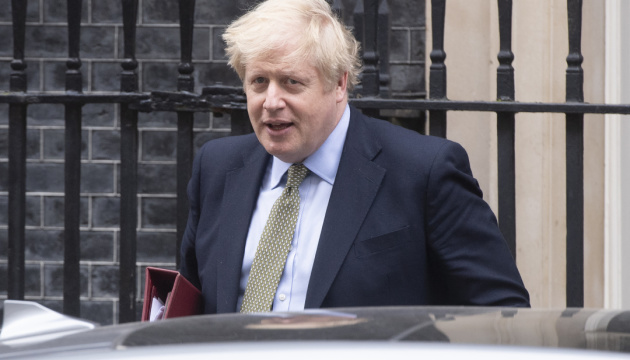 Johnson: EU will have to choose between Russian gas and protection of Ukraine
Prime Minister of the United Kingdom Boris Johnson says that European countries have to choose between mainlining Russian gas and sticking up for Ukraine.
"And we hope, I hope, that others may recognise, other European countries may recognise, that a choice is shortly coming, between mainlining ever more Russian hydrocarbons in giant new pipelines, and sticking up for Ukraine and championing the cause of peace and stability - let me put it that way," Johnson said addressing the Lord Mayor's Banquet on November 15.
Thus, the Prime Minister of the United Kingdom makes an assumption that Russian President Vladimir Putin could limit supplies from pipelines passing through Eastern Europe if European countries uphold their intentions to defend Ukraine.
The UK's PM also noted that "when we say that we support the sovereignty and integrity of Ukraine, that is not because we want to be adversarial to Russia, or that we want in some way strategically to encircle or undermine that great country" but "because we have a commitment to democracy and freedom that is shared now across the vast mass of the European continent."
As a reminder, the British media wrote that the UK was ready to send 600 troops to Ukraine amid fears that Moscow was preparing a military invasion of Ukraine. Preparations began after the British Ministry of Defence and MI6 intelligence informed the government of the obvious and real danger to Ukraine and Western countries.
ol