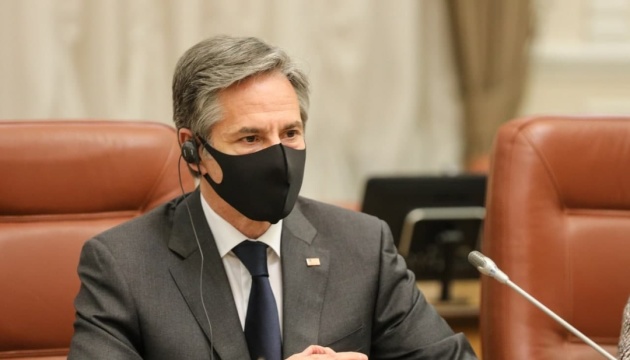 Blinken: Lukashenko aims to "distract" from Russia's moves on Ukraine border
The actions of the Alexander Lukashenko regime, which caused a migration crisis at the border with Poland, are aimed at shifting general attention away from Russia's activities near Ukraine.
That's according to U.S. Secretary of State Anthony Blinken who spoke with Poland's Foreign Minister Zbigniew Rau, Ukrinform reports with reference to the U.S. State Department press service.
"Secretary Blinken reaffirmed U.S. support for Poland in the face of the Lukashenka regime's cynical exploitation of vulnerable migrants," the statement said.
"The actions by the Lukashenka regime threaten security, sow division, and aim to distract from Russia's activities on the border with Ukraine," said Blinken.
It is noted that Blinken and Rau strongly condemned the "instumentalization of vulnerable migrants" and called on Lukashenko to eliminate the root causes of sanctions imposed by the West - the denial of human rights and fundamental freedoms for the Belarusian people.
The State Department added that Blinken had also expressed deep gratitude to Poland's vocal support for Ukraine's sovereignty and territorial integrity.
"The United States, Poland, and other Allies and partners are united in imposing significant costs on Moscow for its military aggression and malign activities in the region," the report concluded.
As Ukrinform reported earlier, the United States will continue to provide military support to Ukraine, including lethal aid, in the face of Russian aggression. U.S. Secretary of State Anthony Blinken made the relevant statement after the signing of the Ukraine-U.S. Strategic Partnership Charter Ukraine.
im