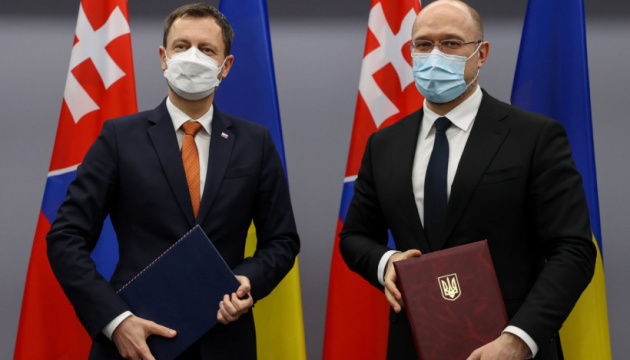 Ukraine, Slovakia sign statement on cooperation
Ukrainian Prime Minister Denys Shmyhal and Slovak Prime Minister Eduard Heger have held a meeting in Zakarpattia region and signed a joint statement on the prospects of cooperation between the two countries, according to the website of the Ukrainian government.
In their statement, both premiers noted the significant potential for further development of the Ukrainian-Slovak partnership, based on strong good neighborly relations, mutual respect and common European values.
Heger confirmed that Slovakia supports the independence, sovereignty and territorial integrity of Ukraine within its internationally recognized borders and does not recognize Russia's occupation of the Crimean peninsula and the city of Sevastopol. In this regard, both prime ministers agreed to strengthen cooperation within the Crimea Platform initiative.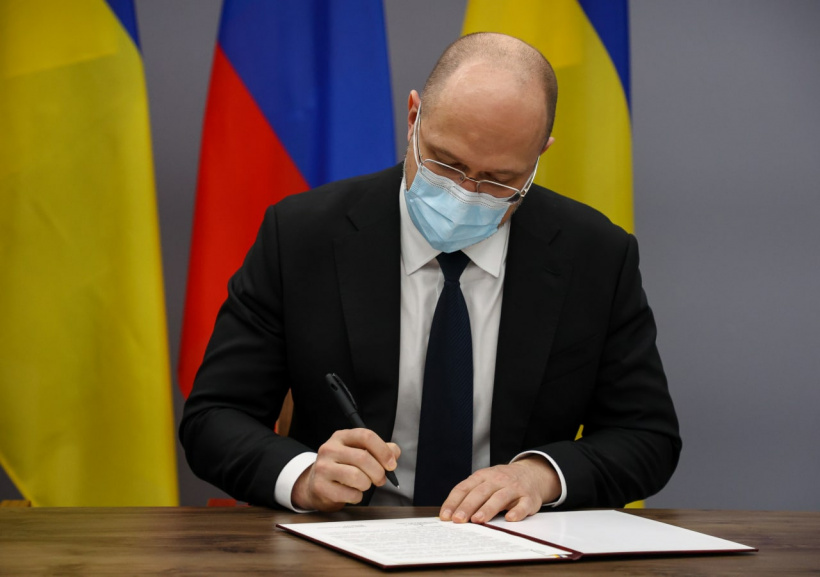 Shmyhal and Heger agreed to intensify cooperation in implementing Ukraine's course towards European and Euro-Atlantic integration aimed at further deepening Ukraine's political association and economic integration with the EU, including in the context of the implementation of the Association Agreement. In this context, both prime ministers supported the importance of signing on November 2, 2021 a joint declaration on the recognition of Ukraine's European perspective.
In their statement, both parties positively noted the growth of trade and economic indicators between Ukraine and Slovakia in recent years, despite the negative impact of the pandemic crisis caused by the spread of COVID-19. They also agreed that there are all prerequisites to increase bilateral trade and ensure the participation of Slovak businesses in Ukrainian investment projects. In addition, it was agreed that the two countries' governments will work together to support and mutually protect investments.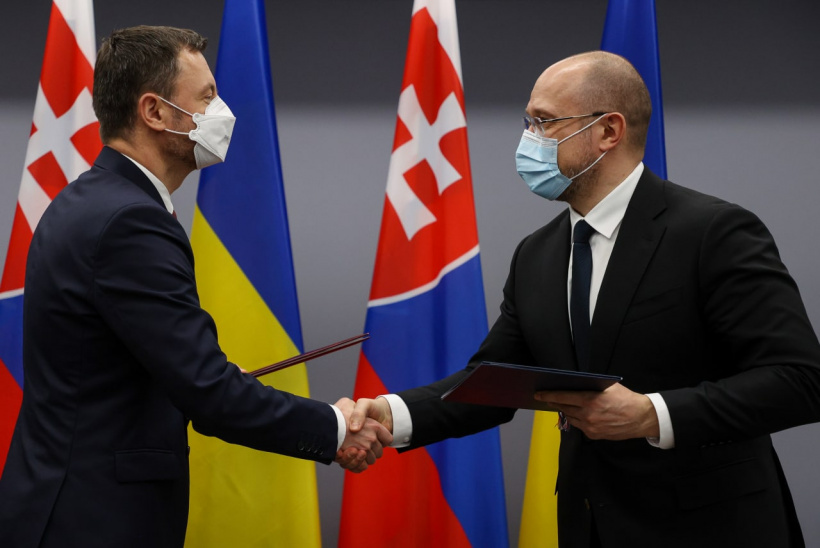 Both prime ministers emphasized the strategic nature of bilateral cooperation in the field of energy and energy security, reaffirming the common interest in further deepening cooperation in the field of transportation and transit of oil and natural gas, Ukraine's integration into the European electricity and gas market, including the synchronization of Ukraine's power grid with ENTSO-E and Ukraine's gas system with ENTSO-G.
Shmyhal is on a working trip to Zakarpattia region on November 12. His Slovak counterpart also arrived there.
op